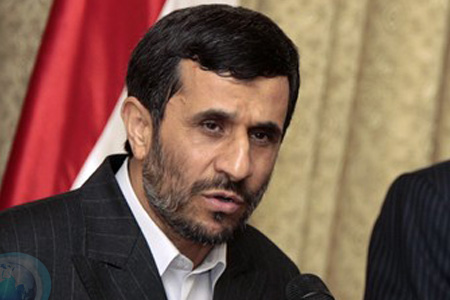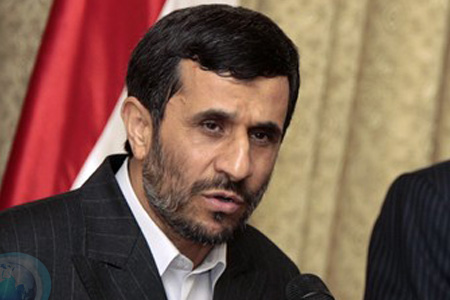 Iranian President Mahmoud Ahmadinejad has called for the preservation of Iranian pilgrims' dignity during the upcoming Hajj ceremony in Saudi Arabia.
In a meeting with Iranian Hajj officials on Monday, President Ahmadinejad stressed the necessity of paying serious attention to Iranian pilgrims during the annual Hajj ceremony in Saudi Arabia's holy city of Mecca.
"World Muslims have special attention and interest in communicating with Iranian pilgrims and this needs to be answered properly," the Iranian chief executive said.
The Iranian president also expressed the government's readiness to back Iran's Hajj and Pilgrimage Organization. He also underscored the importance of pilgrims' vigilance against any provocative actions.
"Without doubt, the prudence of the country's pilgrims will foil such animosities," President Ahmadinejad further explained.
Last year, in the wake of systematic mistreatment of Iranian pilgrims in Saudi Arabia, the Islamic Republic warned the Arab state that it would ban the pilgrimage of Iranians in the holy cities of Mecca and Medina, unless Saudi officials change their attitudes and behaviors with Iranian pilgrims.
"The future pilgrimage of Iranians to Saudi Arabia depends on whether the government in that country would treat them with the respect they deserve," Iran's Foreign Minister Manouchehr Mottaki said in August 2009.
Hajj is an annual pilgrimage to the holy city of Mecca in Saudi Arabia. It is the largest annual pilgrimage in the world and is the fifth pillar of Muslims, a religious duty that must be carried out at least once in their lifetime by every able-bodied person who could afford to do so.
Hajj activities take place during six days (8th-13th) of the Islamic lunar month of Dhul-Hijjah in late November.