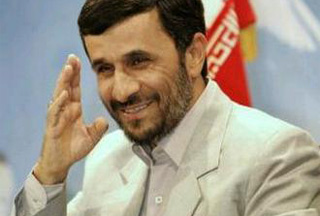 Iranian President Mahmoud Ahmadinejad says Muslim countries should design a "foreign exchange basket" to avoid the consequences of the global economic crisis.
Offering ways out of the Western-initiated global financial meltdown, Ahmadinejad said on Sunday that "two series of measures need to be taken — short-term and long-term."
Well-coordinated economic cooperation among Islamic nations is "a short-term measure to confront the problems of the capitalist economic system," Ahmadinejad added, just before departing Tehran to attend an economic summit of the Organization of the Islamic Conference (OIC) in Turkey.
The Iranian president said that relying on capitalism cannot solve any of the financial problems in the world.
"Once a foreign exchange basket is designed, in the long term, we should develop 'Islamic Finance' theories and take due course of action to implement them," Ahmadinejad said.
The Iranian president concluded that during his trip he would hold separate talks with "some leaders of the OIC member states to discuss bilateral and regional issues."