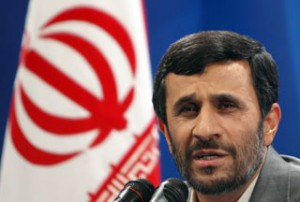 Mahmoud Ahmadinejad will be inaugurated as the Iranian president for a second term on August 5, says Parliament member Hamid-Reza Haji-Babaei.
"The president will be sworn in next Wednesday, August 5," Mehr News Agency quoted Haji-Babaei as saying on Sunday.
He added that Ahmadinejad would have two weeks after his inauguration to introduce his cabinet members to the Parliament for a vote of confidence.
President Ahmadinejad will take the oath of office one day after he is officially endorsed in a ceremony by the Leader of the Islamic Revolution Ayatollah Seyyed Ali Khamenei.
Separately, Mohammad-Reza Mir-Tajeddini, a member of the Parliament's governing board, said that any gathering outside the Majlis building on Ahmadinejad's inauguration day would be against the law.
"The Interior Ministry will not authorize any gathering. Therefore, such gatherings are illegal," Parlemannews quoted Mir-Tajeddini as saying.