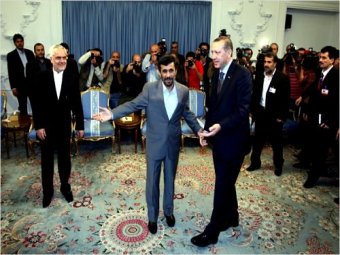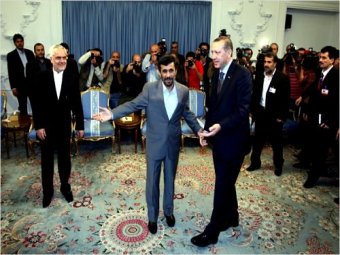 President Mahmoud Ahmadinejad of Iran on Tuesday underlined the need for halting violence and realizing peace in Syria to settle the situation in the country.
Meeting Turkey's Prime Minister Recep Tayyip Erdogan on the sidelines of the 12th Summit of Economic Cooperation Organization held in Baku of Azerbaijan, Ahmadinejad considered that there is no way except the national reconciliation, run free elections to settle the situation in Syria.
Mr.Nejad said "violence will not benefit any side."
"The only way to resolve the issues in Syria is that the regional influential countries, including Iran and Turkey insist running free elections in Syria," the Iranian President added.
He called for respecting the Syrian people's rights of choice.