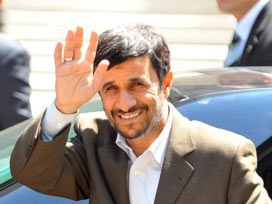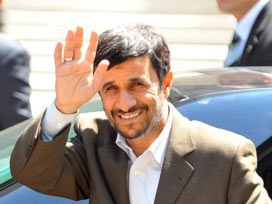 Iranian President Mahmoud Ahmadinejad is scheduled to visit New York to attend the 64th session of the UN General Assembly due to open on 15 September.
The presidential office announced that it is working on Ahmadinejad's itinerary for the visit to New York, mentioning that the office has received a number of requests and proposals in the same regard.
Meeting Iranian expatriates in the US, conferring with the participating heads of state, attending interviews with US media, meeting different religious leaders and addressing American students are among the same requests which might be included in Ahmadinejad's agenda for the trip.
Meantime, the Iranian President said on Monday that he is ready to "debate and talk" with US President Barack Obama in a public meeting before the mass media when he attends the UN General Assembly later this month.
"As we have said earlier and as we announced during Mr. Bush's tenure, we are ready to debate and talk about important global issues (with Mr. Obama) in the presence of the world media," Ahmadinejad said in his first press conference after his reelection.
The United Nations General Assembly meeting to be opened in two weeks, will study subjects including maintenance of international peace and security, promotion of sustained economic growth and sustainable development in accordance with the relevant resolutions of the General Assembly and recent United Nations conferences.
Also the development of Africa, promotion of human rights, effective coordination of humanitarian assistance efforts, promotion of justice and international law, disarmament, drug control, crime prevention and combating international terrorism in all its forms and manifestations and organizational, administrative and other matters are to be discussed during the meeting.