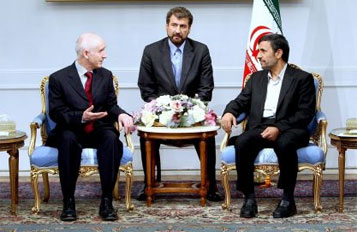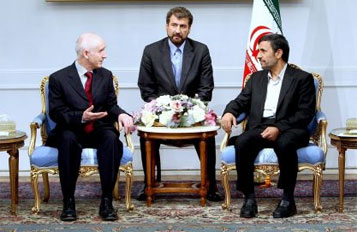 President Mahmoud Ahmadinejad told a new Irish ambassador to Tehran Tuesday that unilateral and unfair global structures have expedited a collapse of the current world order.
The President also urged the visiting Oliver Grogen that the world was in need of a new order based on justice, friendship and respect.
He said the independent approach of Iran and Ireland was conducive to the development of the new world order.
The new Irish ambassador too submitted his credentials and said his country was willing to expand ties in all fields with the Islamic Republic.
He also appreciated the status of the Islamic Republic in the region and among the Islamic countries.