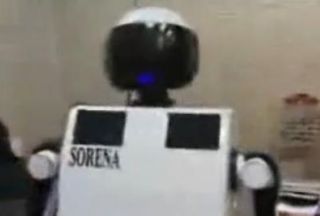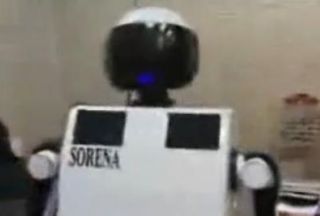 President Mahmoud Ahmadinejad has unveiled a humanoid robot, Sorena 2, developed by over 20 of Iran's top robotics experts.
The robot was unveiled in a ceremony in Tehran on Thursday, held to mark Iran's "Industry and Mine Day."
Over 10,000 man-hours have been put into the new high-tech robot.
Sorena 2, which weighs 45 kg and has a height of 1.45 meters, can walk like a human being but at a slower pace.
Two years ago, the Sorena 1 robot was developed in Iran.