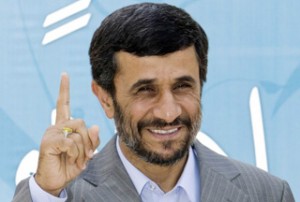 A senior Reformist lawmaker has demanded the Iranian president give a report on 'constitutional violations' during the post-election unrest.
"As there have been possible violations of the Constitution in recent events, it is the duty of the president [Mahmoud Ahmadinejad] to pursue such issues," Mostafa Kavakebyan said in a Parliament session on Tuesday.
"However, the president has made no move in this regard," he added.
His remarks come amid reports of physical abuse and the rape of some prisoners arrested during the protests that followed the disputed re-election of Mahmoud Ahmadinejad.
Alireza Hosseini Beheshti, an aide to defeated presidential candidate Mir-Hossein Mousavi, said in a report submitted to Parliament that 69 people had been killed in the post-election violence. Previous reports had put the number of the casualties at 30.
Last month, the Leader of the Islamic Revolution Ayatollah Seyyed Ali Khamenei ordered the closure of the 'substandard' Kahrizak detention center amid reports of prisoner abuse and the deaths of at least three detainees.
A fact-finding committee, set up by the Parliament, is also to submit its report on the cases of the detainees and those arrested in protests, said committee member Hamid-Reza Katouzian on Tuesday.
However, he added that publicizing the report would depend on the opinion of Parliament Speaker Ali Larijani.