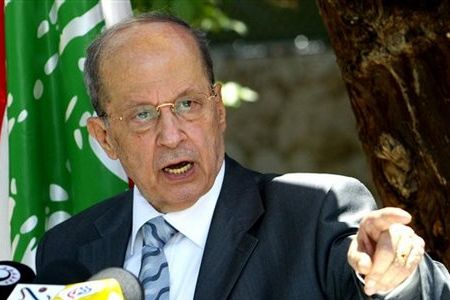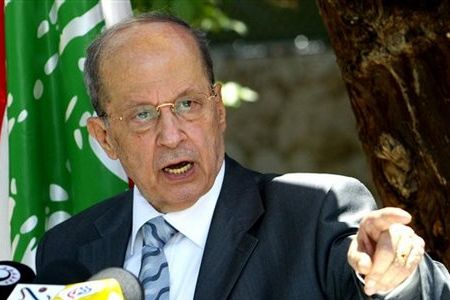 A senior Lebanese politician has endorsed an upcoming visit by Iranian President Mahmoud Ahmadinejad to Lebanon, saying the trip will take place within a diplomatic framework.
"Ahmadinejad's visit to Lebanon will be in line with strengthening relations between the two countries," IRNA quoted Leader of Lebanon's Free Patriotic Movement Michel Aoun as saying on Tuesday.
The Lebanese official denounced as "disgraceful and offensive" the US and Israeli objection to the scheduled visit by the Iranian president to Beirut.
Aoun further added that the Islamic Republic has always stood by Lebanon, particularly during the reconstruction and development of the country.
President Ahmadinejad plans to pay an official two-day visit to Lebanon on October 13th, the first of its kind since he first took office in 2005.
The Iranian chief executive is expected to meet with Lebanese President Michel Sleiman, Prime Minister Saad Hariri, Parliament Speaker Nabih Berri as well as leaders of the Hezbollah resistance movement.
Tel Aviv has been trying to pressure Beirut into canceling President Ahmadinejad's visit. Last week, Israeli Foreign Minister Avigdor Lieberman said that Tel Aviv was "extremely worried" about the Iranian president's visit.
An article published last week in Israeli daily Ha'aretz had suggested that Israel could kidnap President Ahmadinejad when he visits Lebanon.