Iraq
AI: 'IS' Terrorists Committing War Crimes in Iraq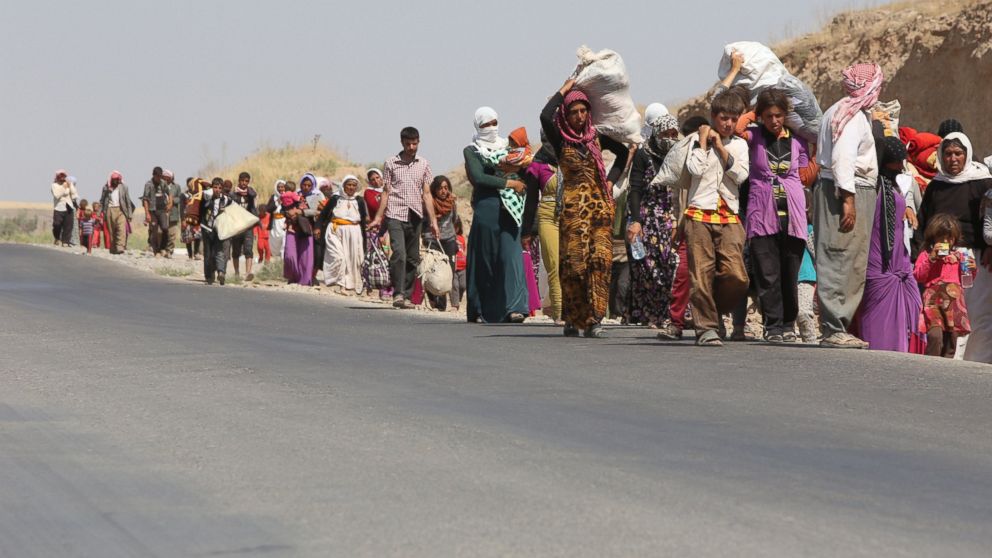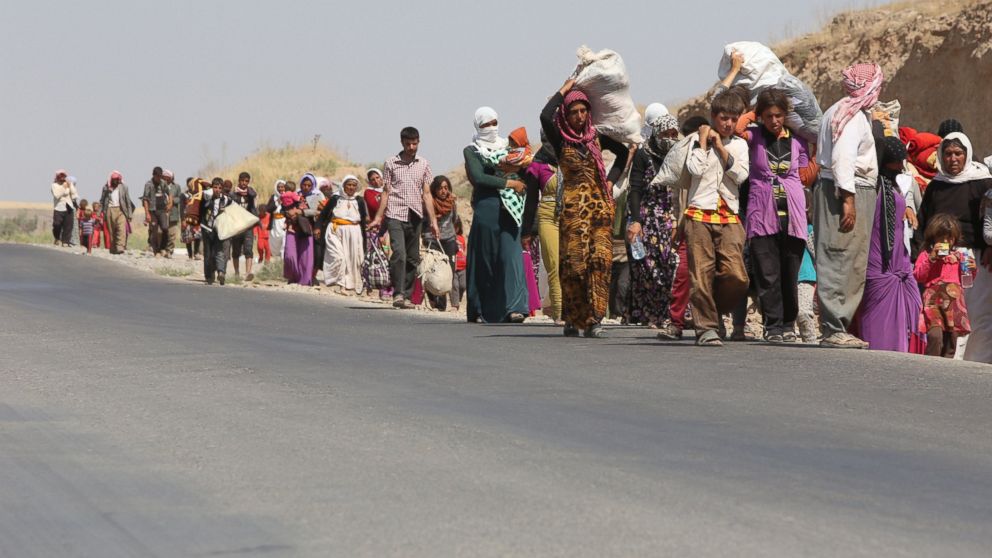 An international rights group accused the terrorist "Islamic State" group on Tuesday of systematic "ethnic cleansing" in northern Iraq targeting indigenous religious minorities, as well as conducting mass killings of men and abducting women.
In a new report, Amnesty International said militants abducted "hundreds, if not thousands" of women and girls of the Yazidi faith.
The extremists also killed "hundreds" of Yazidi men and boys, Amnesty said. In at least one incident, the report said militants rounded up on trucks, took them to the edge of their village and shot them.
The 26-page report adds to a growing body of evidence outlining the scope and extent of the "Islamic State" group's atrocities since it began its sweep from Syria across neighboring Iraq in June. The militants since have seized much of northern and western Iraq, and have stretched to the outskirts of the Iraqi capital, Baghdad.
On Monday, the United Nations' top human rights body approved a request by Iraq to open an investigation into suspected crimes committed by the "IS" terrorists against civilians. Its aim would be to provide the Human Rights Council with evidence on atrocities committed in Iraq, which could be used as part of any international war crimes prosecution.
In its report, Amnesty detailed how the advance of "IS" militants expelled an estimated 830,000 people – mostly Shiites and those belonging to tiny religious minorities that barely exist outside of Iraq. They include Aramaic-speaking Christians, Yazidis, a faith that traces to ancient Mesopotamia, the Shabak, an offshoot of Islam, and Mandeans, a gnostic faith.
Most fled as extremists neared their communities, fearing they'd be killed or forcibly converted to the group's hard-line version of Islam.
Thousands of Christians now live in schools and churches in northern Iraq. Yazidis crowd into a displaced persons camp and half-finished buildings. Shiites have mostly drifted to southern Iraq.
The sudden displacement of the minority groups appears to be the final blow to the continuity of those tiny communities in Iraq.
"Minorities in Iraq have been targeted at different points in the past, but the Islamic State [group] has managed, in the space of a few weeks, to completely wipe off of the map of Iraq, the religious and ethnic minorities from the area under their control," said Donatella Rovera of Amnesty International.
The Yazidis, in particular, were harshly targeted as "IS" terrorists overran their ancestral lands in August.
In one incident, the report said "possibly hundreds" were killed in the village of Kocho on Aug. 15 after militants told residents to gather in a school.
"They separated men and boys from women and younger children. The men were then bundled into pickup vehicles – some 15-20 in each vehicle – and driven away to different nearby locations, where they were shot," the report said.
"Islamic State" fighters also systematically seized Yazidi women and children, some as they rounded up villagers, others as they tried to flee the militant onslaught, the report said. Their fate is unclear.
The report said they had obtained the names of "scores of the women and children" seized by the group. It said "hundreds, possibly thousands," were likely being held.
Some captive women are secretly communicating with their families on cell phones, Amnesty said. They told their families that some girls and young women were separated and taken away, Amnesty said.
It appears that some teenage girls were taken in groups to the homes of "Islamic State" militants, the report said.
Amnesty noted information that some abducted women were raped or forced to marry fighters.