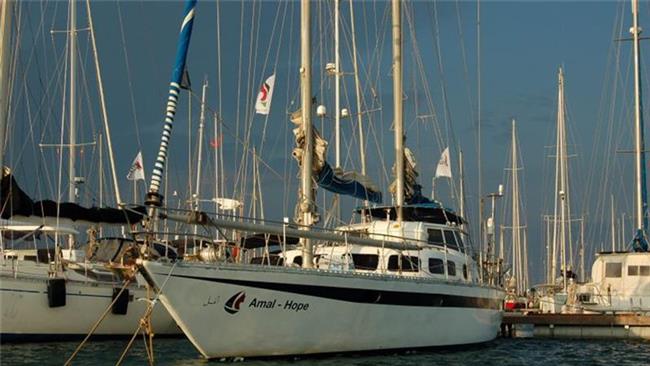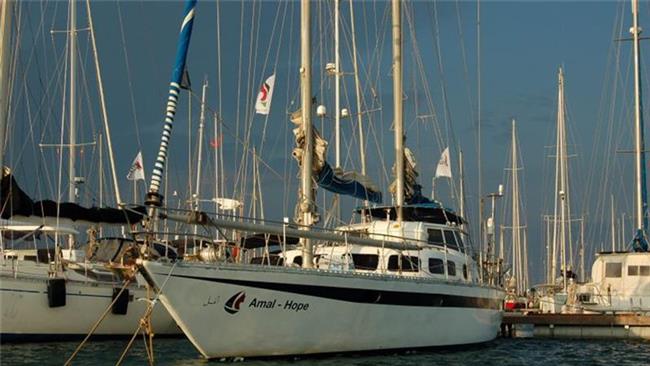 Female international activists have set sail for the Gaza Strip on board two boats from the Spanish port of Barcelona to take humanitarian aid to the Israeli-besieged territory.
The boats, Amal (hope) and Zaytouna (olive), with 11 women on board each, left the Mediterranean city on Wednesday evening under the banner "The Women's Boat to Gaza," hoping to reach the strip by early October.
A spokeswoman for the initiative, Zohar Chamberlain Regev, said food and medicine being carried on boats would be distributed among Gazans on arrival.
"But mainly we are carrying a message of hope and solidarity, because we think Gazans want that most of all," she said.
The Gaza Strip, with a population of more than 1.8 million, has been under siege by the Israeli regime since June 2007. The blockade has caused a decline in the standards of living as well as unprecedented levels of unemployment and unrelenting poverty.
Regev said they are hoping that Israel would not stop them from entering the strip, because the flotilla is not posing a threat to the regime.
"We are not heading to an Israeli port so they have no reason to stop us," she said.
The Women's Boat to the Gaza Strip, which is part of the larger Freedom Flotilla Campaign, had announced the initiative last November. The campaign said it is planning to send two other boats to the besieged territory in 2017.
One of the boats would be sent to the strip to show "solidarity with the fishermen of Gaza" and the second one will be "carrying hundreds of supporters from around the world," according to Regev.
"We think that through this act organized by women, we can give more visibility to the important role of Palestinian women in the fight for freedom," she said.
Back in 2015, when The Women's Boat to Gaza attempted to deliver humanitarian aid to the coastal enclave, the regime's naval forces boarded its vessel and forced it to change route.
A similar bid by a Turkish flotilla, however, resulted in the death of 10 activists in 2010, when Israeli commandos attacked the Freedom Flotilla in international waters in the Mediterranean Sea. They also injured about 50 other activists.
Israel has also waged three wars on the Gaza Strip since 2008, including the 2014 offensive, which left more than 2,200 Palestinians dead and over 11,100 others wounded.