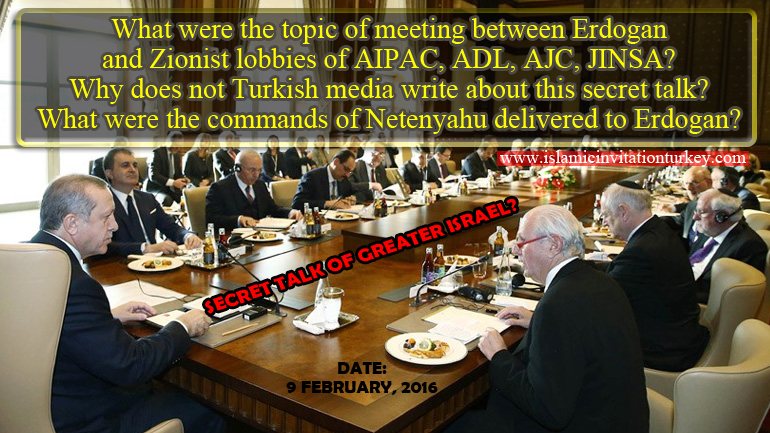 AIPAC SECRET TALK OF GREATER ISRAEL WITH ERDOGAN?
What were the topic of meeting between Erdogan
and Zionist lobbies of AIPAC, ADL, AJC, JINSA?
Why does not Turkish media write about this secret talk?
What were the commands of Netenyahu delivered to Erdogan?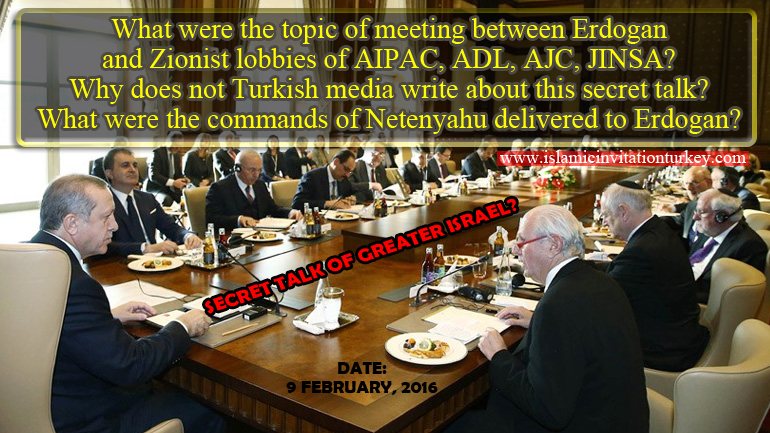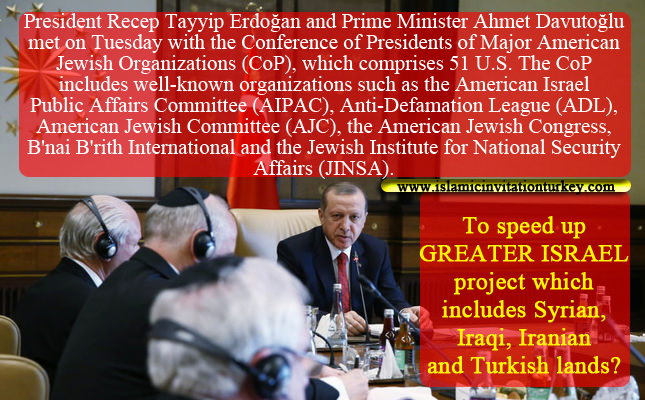 WHAT HAS MADE ERDOGAN AND GLOBAL ZIONISTS FRIEND?
HAS ISRAEL DECIDED NOT TO KILL PALESTINE? NO!
HAS ISRAEL GIVEN UP KILLING CIVILIANS? NO!
HAS ISRAEL CHANGED ITS BRUTAL POLICY? NO!
HAS ISRAEL BECOME SUNNI? NO!
IT SEEMS ISRAEL HAS CHANGED NOTHING.
WHAT ABOUT ERDOGAN?