Iran
Air Force to roll out Iran's first wide-body combat drone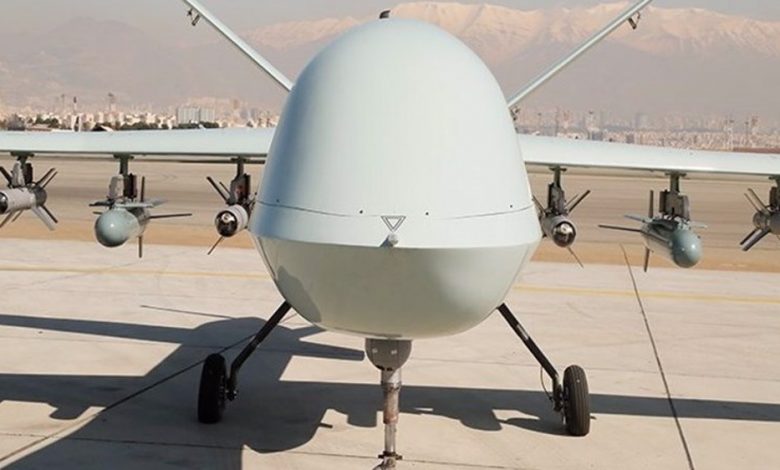 Iran is in the final stages of manufacturing its first wide-body combat drone that is also the first aircraft in the country's drone squadron to be capable of flying as far as 3,000 kilometers (1864 miles).
The aircraft, codenamed Kaman (Bow)-22, has been designed and developed in line with the Islamic Republic of Iran Air Force's requirements, IRIAF Commander Brigadier General Aziz Nasirzadeh announced on Wednesday.
It is outfitted with various types of combat equipment, including different kinds of smart ammunition, as well as diverse optical and electronic warfare equipment, he noted. According to the official, Kaman-22 can also endure airborne missions lasting longer than 24 hours.
"The aircraft will contribute a high combat capability to the Air Force," Nasirzadeh stated.
The commander also credited the new UAV with reconnaissance, surveillance, and intelligence-gathering features, including the capability to take pictures from distant targets.
"Today, we have attained complete maturity in production of various unmanned aircraft, including combat, reconnaissance, and electronic-warfare [drones] that are capable of carrying out several [different] missions," Nasirzadeh noted.
The Islamic Republic has developed the technologies that enable it to manufacture any type of drone in line with its needs, he said, announcing that the country has the production of various other kinds of UAV on its agenda.
The Army's UAVs were put to test most recently last month. During the episode, the Army Air Force and Army Aviation fielded their advanced surveillance and reconnaissance unmanned aircraft across Makran, a "sensitive" stretch of the country's southeastern coastline.
The drills were among as many as 10 back-to-back military exercises carried out by the Army and Iran's Islamic Revolution Guards Corps (IRGC).
The forces were ordered to stage the drills in line with a relevant directive by Leader of the Islamic Revolution Ayatollah Seyyed Ali Khamenei, and at a time when the United States and its regional allies had heightened their provocative maneuvering in the Persian Gulf region.