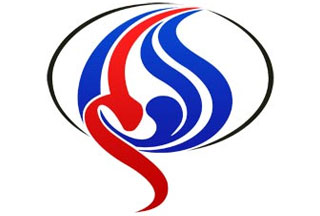 Iran's Arabic-language Al-Alam television network has resumed broadcasting on a new satellite after it had been taken off the air by Arab satellite operators based in Egypt and Saudi Arabia, without explanation.
The Tehran-based television news channel is now putting its programs on air on Atlantic Bird 4: frequency 11355 MHz, vertical polarization.
Atlantic Bird 4 (formerly Hot Bird 4) provides high-power Ku-band coverage of regions, including Central and Eastern Europe, North Africa, the Middle East and Central Asia.
The leading provider of satellite telecommunications, Eutelsat, has been operating Atlantic Bird 4 since June 2006 alongside two Nilesat satellites, also located at 7 degrees West, as well as complementing capacity on Atlantic Bird 2, located nearby at 8 degrees West.
Iran's Arabic-language Al-Alam television network had been off the air since November 3, when Saudi-based Arabsat and Cairo-based Nilesat dropped it without prior notification.
Several regional and international media and political activists slammed the move then, saying that the ban is in violation of freedom of expression.
The British Association of Journalists, Turkey's Felicity Party, The International Association for Media and Communication Research – IAMCR, Lebanon's National Information Council, Turkey's Organization of Human Rights and Solidarity with Oppressed People, The International Association of Journalists (IAJ), and Al-Manar television network were among the organizations that protested the arbitrary measure.
Lebanese resistance movement, Hezbollah, also condemned the action of the two Arab satellite companies and described the decision politically motivated and a flagrant violation of the freedom of speech.
Al-Alam extensively covered the latest developments during the 33-day Israeli war in Lebanon and the 22-day assault on Gaza.