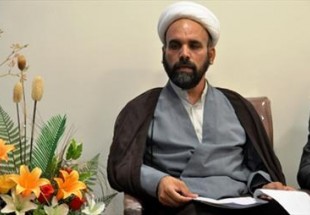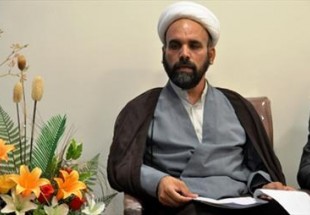 One of the officials of the Islamic center of Aylam, Hojjatol Islam Ali Chraqi Pour highlighted the telling role of the late founder of Iran Islamic Revolution, Imam Khomeini (RA) in present Islamic moves naming his character one of a kind, spontaneous and unique which would always remain alive in history, reported Taqrib News Agency (TNA).
"The great personality of Imam Khomeini (R.A) forced willful powers to bow down leading a great Islamic revolution, "pointed out the religious cleric stressing open minded people hold him as a great leader with unique personality.
Elsewhere in his remarks, Hojjatol Islam Ali Chraqi Pour touched upon the duty shouldered by Iranian nation stressing, "it is upon the nation of Iran to offer a unique model of unity of solidarity to other nations."
In doing so, according to the religious cleric, it would be incumbent upon each one of Iranians including authorities to follow the instructions offered by the late Imam Khomeini (RA).
Rouhollah Mousavi Khomeini, better known as Imam Khomeini, was born in the central Iranian city of Khomein on September 24, 1902 to a family of scholars.
He led Iran's 1979 Islamic Revolution, which culminated in the overthrow of the US-backed Mohammad Reza Pahlavi's monarchy. Pahlavi was Iran's last monarch. Imam Khomeini passed away on June 4, 1989 at the age of 87.