Syria
Al-Assad: Not Concerned by West's Draft Resolution on Chemical Weapons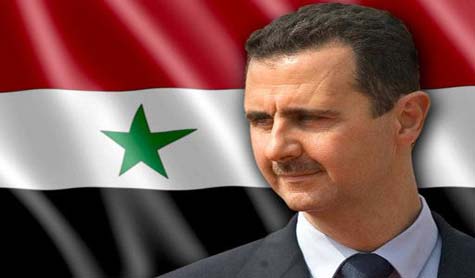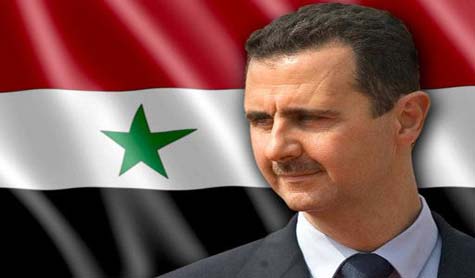 Syrian President Bashar al-Assad said he is 'not concerned' about a draft resolution submitted by the United States, France and the UK to the UN Security Council to place Syrian chemical weapons under international control.
"We are a nation at war, we've got territories that have been occupied [by "Israel"] for more than 40 years, but in any case, the Syrian army is trained to fight using conventional weapons," President al-Assad was quoted by China's CCTV on Monday.
"And more importantly, I want to say, by submitting the draft to the UN Security Council, or by urging the US and Russia to agree on a deal, the US, France, and Britain are just trying to make themselves winners in a war against Syria which is their imaginary enemy," Al-Assad went on to say.
"I am not concerned. Since its independence, Syria has been committed to all the treaties it has signed. We will honor everything that we have agreed to do," he further added.
President al-Assad also accentuated that Syria's chemical weapons are not likely to fall into the hands of militants as they are "in a safe place that is secure and under the control of the Syrian army."
Moreover, he assured it was likely that the militants could hinder the access of chemical weapons inspectors to sites where the weapons were stored and made.
"We know that these terrorists are obeying the orders of other countries and these countries do drive these terrorists to commit acts that could get the Syrian government blamed for hindering this agreement."
Russia brokered an agreement with Syria to dispose of its stockpile of chemical weapons amid US threats to use military force against Syrian army over alleged use of sarin gas, which killed an estimated 1,400 people in August.
Damascus categorically rejects the allegation it had perpetrated the deadly attack, and says it was carried out by the militants to draw in foreign intervention.
On September 14, Russia and the United States agreed on a deal under which Syria must account for its chemical weapons stockpiles within a week and see them eliminated by the middle of 2014. Syria has agreed to the deal.
Yet Washington, London and Paris are insisting on a UNSC resolution which would involve punitive measures against Damascus for any possible hindering of the operation under Chapter 7 of the UN Charter. Chapter 7 allows for the enforcement of Security Council resolutions with military action. Russia opposes such provisions.