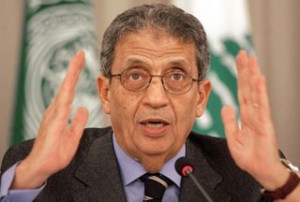 Arab League Secretary General Amr Moussa says a renewal of Palestinian-Israeli peace talks would be "pointless" as long as Israel gives green lights to settlement construction activities in Jerusalem (al-Quds).
"What is happening in Jerusalem (al-Quds) will be a special item on the agenda of the upcoming Arab League summit. As of now, negotiations with Israel have no value," Moussa said in Beirut on Wednesday.
Moussa also said that violent clashes between Palestinian demonstrators and members of the Israeli police in occupied East Jerusalem (al-Quds) on Tuesday were the worst in years.
Israeli forces clashed with hundreds of Palestinians, who were protesting against plans for more Jewish housing nits in predominantly Arab eastern sector of the volatile city and renovation of a synagogue in the Old City near the al-Aqsa Mosque compound.
More than 100 Palestinians were injured, while about 60 protesters were arrested.