Syria
Al-Ikhbariya TV Reporter Yara Abbas Martyred by Terrorists' Gunfire in al-Qseir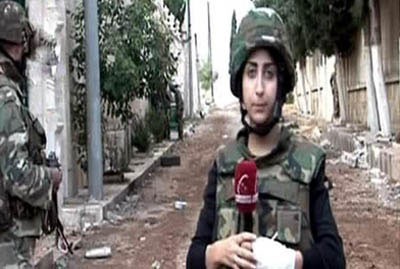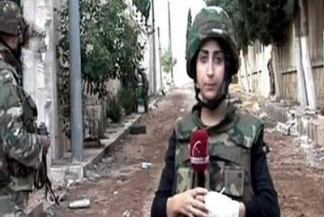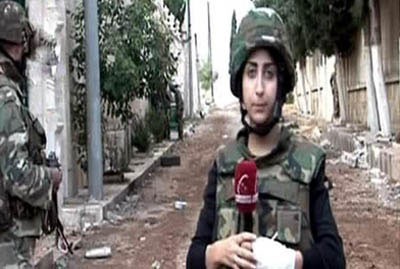 Yara Abbas, reporter of Al-Ikhbariya TV, was martyred on Monday by terrorists' gunfire near al-Daba'a airport in al-Qseir countryside, Homs province.
Information Minister Omran al-Zoubi said in a statement that Syrian media lost with Abbas' martyrdom a fastidious, assiduous, active and faithful colleague who had strong confidence in Syria, Syrians, Syrian media and in herself.
Al-Zoubi said that this is a tragic and regrettable incident, but Abbas knew well that she could be martyred for the sake of Syria like many others, voicing hope that she will be the last of the martyrs in Syria.
He noted that the Syrian media wouldn't have become a target for terrorists if it hadn't made progress in fulfilling its national, humane and moral duties.
In turn, the National Council for Media said that Abbas' martyrdom gives new life to the homeland in its battle against terrorism, and that she will remain alive in Syria's victory and bright future.
The Council offered condolences to the family of Abbas and saluted them, voicing pride in the nationalist spirit displayed by Syrian journalists and their bravery.
Likewise, the General Women Union issued a statement saying that this incident is part of the policies of the mercenaries and those who employ them which attempt to undermine Syrian media.
The Union asserted that targeting Abbas is a crime against freedom of speech and journalism which has become characteristic of the terrorist groups who assassinated many honest Syrian journalists and targeted media establishments.
In a similar statement, the Syrian Social Nationalist Party denounced the assassination of Abbas which adds up to the crimes targeting national media in an attempt to extinguish the truth.
The Party called on the International Federation of Journalists and relevant organizations to condemn this cowardly act and hold those who committed it accountable.
SANA Offers Heartfelt Condolences to Family of Martyred Journalist Yara Abbas
The Syrian Arab News Agency (SANA) offers heartfelt condolences to the family of the martyr who was a model of devotion in work who paid no heed to the terrorists' threats.
SANA stresses that the real condolences over the passing away of martyrs lie in commitment to their national line and the work to achieve what they've sacrificed their lives for.
The armed terrorist groups had previously assassinated the journalists Ali Abbas, Shukri Abul-Burghul, Bassel Youssef, Mohammad al-Ashram, Maya Nasser and the cameramen Ihsan al-Bunni, Hatem Abu Yehiya and Naji As'ad.
The bloody crimes against the Syrian journalists place the Arab, regional and world media organizations before their ethical, professional and humanitarian responsibilities for the truth to come out in the face of terrorism.