Europe
Al-Jazeera journalist to face court over Paris drone: Source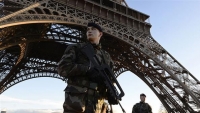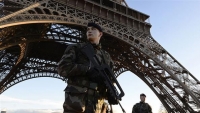 One of three Al-Jazeera journalists detained for allegedly flying a drone in the French capital, Paris, will appear in court next week, a judicial source says.
Only the reporter who actually flew the unmanned aerial vehicle (UAV) will face judicial proceedings, the source, whose name was not mentioned in reports, said on Thursday, Press TV reported.
On Wednesday, three journalists working for the Qatar-based satellite TV channel were taken into custody in Paris on suspicion of flying a drone in the Bois de Boulogne park on the western edge of Paris.
Their arrest came following two nights of mysterious drone sightings over the Eiffel Tower, the US embassy and central Paris landmarks.
The names and nationalities of the three journalists from Al-Jazeera's international service have not been released yet, but they are said to be aged 34, 52 and 68.
According to the French law, flying drones without holding a license is illegal and the defiant would be given a maximum prison term of one year and a fine of USD 85,000.