Syria
Al-Nusra Attack against Dara'a Repelled, 45 Terrorists, Commanders Killed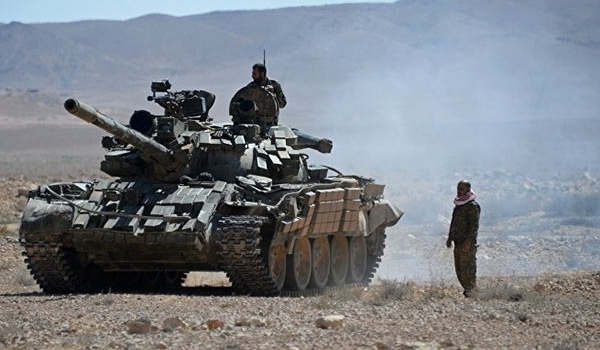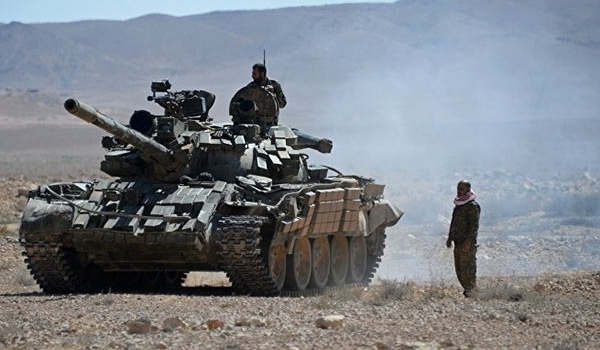 The Syrian army forces continued operations against al-Nusra (Fatah al-Sham) Front for the fifth day in a row in Dara'a city, repulsing the terrorists' attack and inflicting heavy casualties on them.
The Syrian army units clashed with a group affiliated to al-Nusra terrorists who sought to occupy a residential complex in al-Manshiyeh district and warded off their offensive.
A military source said that during the operations codenamed 'Almot Wa La al-Mazellah (Death and Not Humiliation)', the Syrian troops killed over 45 terrorists, including several commanders.
He added that clashes in al-Manshiyeh have decreased now.
On Wednesday, the Syrian army troops continued to target the positions and movements of Al-Nusra Front and other terrorist groups in different parts of Dara'a city and province, killing at least 24 militants and wounding 50 others.
The army men targeted al-Nusra Front's concentration centers in the neighborhood al-Nazeheen, a number of towns near Dara'a city, and village of Koum al-Raman, South of al-Qariyeh al-Qarbi, Southwest of al-Yadoudeh and the Shahab Hill, leaving over 24 terrorists dead and 50 others wounded.
The army attacks also destroyed six main centers and five machinegun-equipped vehicles of the terrorists.
Websites affiliated to the terrorist groups confirmed that Ahrar al-Sham's Commander Abu al-Abbas Kuya has been amongst the terrorists killed in al-Manshiyeh neighborhood in Dara'a city.