Syria
Al-Nusra Front Terrorists Pull out from Strategic Town in Damascus Countryside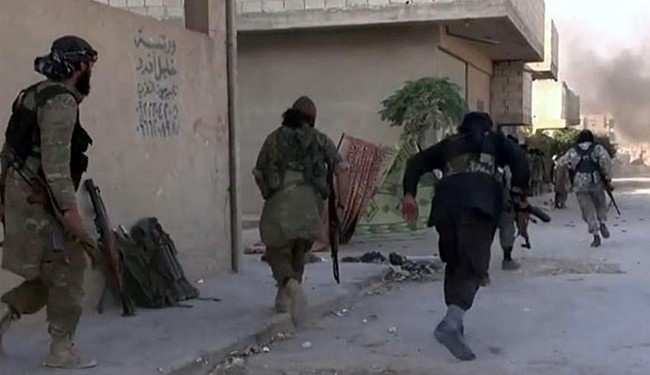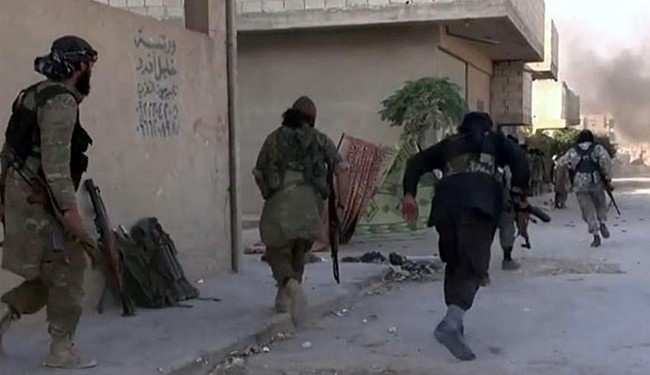 The Al-Nusra Front terrorists have withdrawn from Jiroud town in the Western countryside of Damascus
The Al-Nusra Front terrorists withdrew from Jiroud town in the Western countryside of Damascus.
The Al-Nusra Front's pullout from Jiroud comes as the town's residents in a protest rally few days ago called for the exit of the Takfiri terrorists from there.
On Sunday, 31 al-Nusra Front terrorists were killed and many more were wounded in the Syrian fighter jets' heavy bombardments in Eastern Qalamoun.
The Syrian warplanes, in a fresh round of combat sorties, targeted positions of al-Nusra Front near the town of Jayroud, where a Syrian Air Force's pilot was captured and killed by the militant groups.
The al-Nusra Front's military equipment also sustained major damage in the raids.