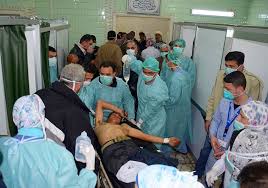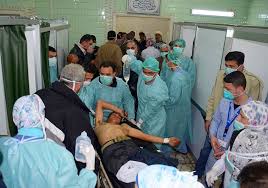 Press TV has conducted an interview with Redwan Rizk, political analyst, about the Turkish security forces confiscating two kilograms of sarin gas after raiding the homes of the terrorist al-Nusra Front militants fighting against Syria. What follows is an approximate transcription of the interview.
Press TV: Mr. Rizk, first of all the issue of chemical weapons and chemical substances being used in weapons is of course, when we speak of humanitarian issues, are very important. How can we guarantee that these weapons are not going to be used and what does this report do you think says about the use of chemical substances in Syria?
Rizk: Well before we say that what guarantees do we have not to be used those gases against civilians or against the army, we have to talk that these chemical weapons had been used in Syria before in many places and the last time was actually in Khan al-Assal which killed many civilians and among even killed birds and animals in that village.
All investigations showed that those gases were used by the gangs of Jabhat al-Nusra and all of these investigations and reports to the UN [Security] Council approved that those gases was used by Jabhat al-Nusra.
The question remains is where do they get those gases from and how do they transport those kind of gases and where they trained to use those gases? So actually the investigation must go further than that. Who is just supporting or delivering those kind of gases to the rebels? How can they transport them under the Turkish intelligence noses without even being stopped from that?
Now the …scenario have seen lately or yesterday about they were captured with sarin gas, that also proves that the Americans and the Europeans are lying about that. The source must have been from one of those countries who are delivering this kind of weapons.
Now the investigation with the UN must believe and recognize that those cannot, even if they deny that they did not supply or they are not allowing them to use and they have arrested them, it's nothing but a lie and this proves that those kind of groups can not be controlled at all and they are willing to go as far as using any lethal weapons they do have.