Syria
Al-Nusra Sustains Several Casualties in Syrian Army's Ambush Operation in Dara'a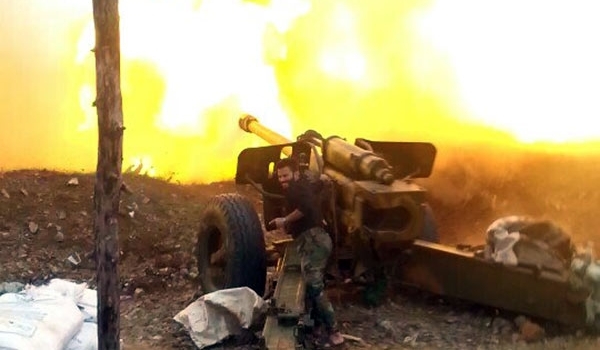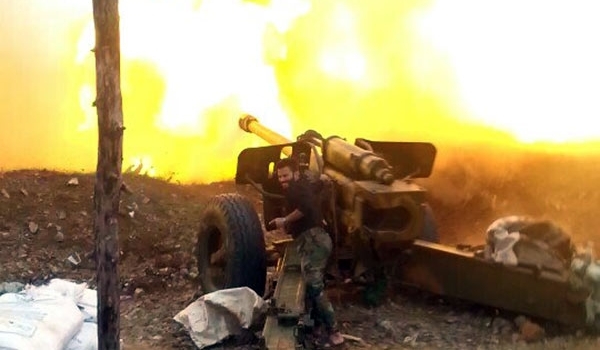 The Syrian Army detected movements of al-Nusra Front's terrorists in Northeastern Dara'a and ambushed the militants.
Several members of the al-Qaeda-affiliated al-Nusra Front were killed and several more were wounded in the Syrian army's ambush operation along a road connecting the village of Sha'arah and al-Lejah region at Dara'a-Sweida border.
Al-Nusra's military vehicles also sustained major damage in the ambush.
In relevant developments in the province on Wednesday, the Syrian army inflicted heavy losses on the Takfiri terrorists by destroying their fortifications and military positions in Dara'a province.
The al-Nusra Front Takfiri terrorists' military positions came under the Syrian army attack in Dara'a al-Balad area in Dara'a province.
Several al-Nusra Front terrorists were killed and injured in the Syrian army offensives on Dara'a al-Balad.
Meantime, the Syrian army killed and injured a large number of al-Nusra Front terrorists to the South of the Power Company in Dara'a al-Balad.
Scores of the al-Nusra front terrorists were killed and wounded in the army's attacks on their positions.
The military vehicles of the Takfiri terrorists were also destroyed in Syrian army's attacks.