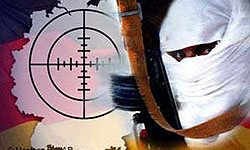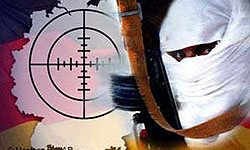 An Al-Qaeda linked group, named "Jabhat al-Nusra" ("Front of victory"), claimed responsibility for a series of explosions which shook the Syrian city of Aleppo on Wednesday.
Three explosions of mine-studded cars took place in Aleppo in the early hours of Wednesday. 40 people were killed and more than 100 injured. Many houses were ruined or caught fire.
Rescuers are raking the ruins and may find more victims.
"A medical source said that at least 40 people were killed and 90 injured," said the Syrian Observatory for Human Rights.
A twin terrorist attack has been launched in Aleppo, Syria's second-biggest city and the country's economic capital. Two car bombs went off within minutes of each other in the famous Saadallah al-Jabari central square earlier today.
Syria has been experiencing unrest since March 2011 with organized attacks by well-armed gangs against Syrian police forces and border guards being reported across the country.
In October 2011, calm was eventually restored in the Arab state after President Assad started a reform initiative in the country, but Israel, the US and its Arab allies are seeking hard to bring the country into chaos through any possible means. Tel Aviv, Washington and some Arab capitals have been staging various plots in the hope of stirring unrests in Syria once again.
The US and its western and regional allies have long sought to topple Bashar al-Assad and his ruling system. Media reports said that the Syrian rebels and terrorist groups have received significantly more and better weapons in recent weeks, a crime paid for by the Persian Gulf Arab states and coordinated by the United States.