Syria
Al-Qaeda French Bomb Maker killed in Syria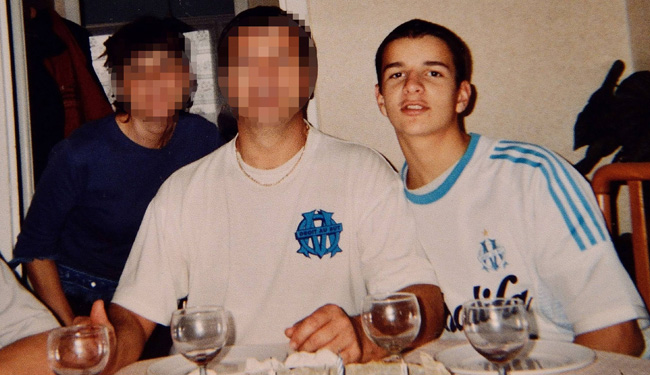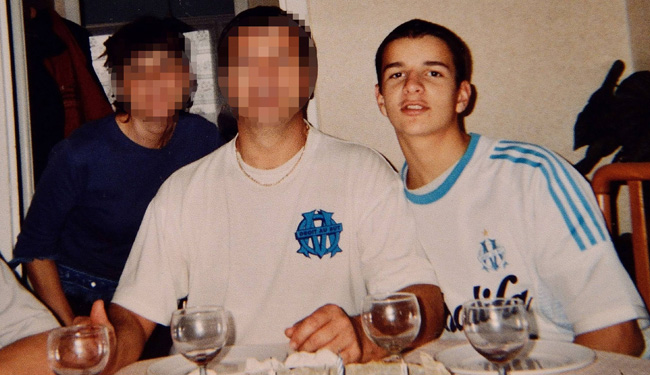 US air raids in Syria overnight targeted and likely killed a French bomb maker who was a key figure in an Al-Qaeda offshoot accused of plotting attacks on the West.
David Drugeon claimed was a Muslim convert suspected of working with Al-Qaeda veterans in what Washington calls the "Khorasan group", which American officials say is a dangerous militant outfit planning to attack the United States and other Western countries.
US officials have portrayed Drugeon, 24, as a dangerous figure and his death was touted as a serious setback for the Khorasan group."He was among the targets," a senior US defense official who spoke on condition of anonymity told AFP. "We think we got him."
But it will take time to confirm his death with absolute certainty, particularly as there are no US troops deployed on Syrian soil, the official added.
A military officer also expressed confidence that Drugeon was probably killed and said the operation represented a success for Washington's counter-terrorism efforts.
It was only the second strike against the Khorasan group since September 23, when US-led air raids began in Syria. In that operation, Tomahawk cruise missiles targeted the Khorasan militants but US officials said it was unclear if key leaders had been taken out then.
The US military said warplanes carried out air strikes against Khorasan militants, vehicles and locations used to produce homemade bombs, but did not say if Drugeon was hit.
US aircraft struck Khorasan again because they have "a history of training operatives, facilitating fighters and money, and planning attacks against US and Western targets," Central Command, which oversees the air war, said in a statement.
"We're still assessing the results of those strikes," General Lloyd Austin, head of Central Command, said in Washington.
Asked if Drugeon was targeted, Austin said: "He is clearly one of the leadership elements, one of those dangerous elements in that organization. And so any time we can take their leadership out, it's a good thing."
The US military made a point of saying the air strikes against Khorasan "were not in response" to recent fighting in which Al-Nusra militants have pushed back moderate rebel forces.The strikes "did not target the Nusra Front as a whole," Central Command said.
They "were directed at the Khorasan group, whose focus is not on overthrowing the Assad regime or helping the Syrian people," it said. "These Al-Qaeda operatives are taking advantage of the Syrian conflict to advance attacks against Western interests."
A picture provided by the Drugeon family shows David Daoud Drugeon (R) posing with his family.
Born into a middle-class French family, Drugeon was an ardent football fan as a boy before becoming steadily radicalized along with his brother following his parents' divorce in 2002, adopting the name "Daoud" instead of David.
Drugeon traveled to Egypt to attend a religious school and to learn Arabic. After returning to France, he told his family in 2010 that he was returning to Egypt, but in fact headed to the tribal areas of Pakistan to join extremists in international jihad.He soon learnt how to handle explosives and make bombs.
A French security source who asked not to be identified said he became a "relatively good" explosives expert.
French officials, however, have insisted Drugeon has no links to the country's military or intelligence services, as some US media alleged.France is not taking part in the US-led air campaign in Syria but has conducted strikes in Iraq as part of the international coalition against the IS group.
Also US-led coalition warplanes struck the base of a hardline "Islamist" group in northern Syria on Thursday, a monitoring group said, in what appears to be the first raid on rebels not directly linked to either the "Islamic State" or "al-Qaeda".
The base struck belonged to the Ahrar al-Sham rebel group in Basiqa, near the key Bab al-Hawa border crossing with Turkey, the Syrian Observatory for Human Rights said.
Ahrar al-Sham is thought to be ideologically close to al-Qaeda but joined other rebel groups in forming the "Islamic Front" – one of the biggest rebel alliances fighting both Syrian Army and the ISIS group.
In a statement attributed to Ahrar al-Sham, the group Thursday proposed an "immediate ceasefire" among rival rebel factions and also called for the creation of an "Islamic Sharia court" to decide on inter-rebel disputes. "The court will give binding rulings."
Meanwhile, the Britain-based Observatory said two separate coalition strikes targeted a Syrian al-Qaeda affiliate – al-Nusra Front – in the northern province of Idlib.
A third allied airstrike targeted a base manned by al-Nusra Front on the western outskirts of Aleppo killing at least six members of the extremist group, according to the watchdog.
The attacks, which the Observatory said caused a number of fatalities including two children, are the first on al-Nusra Front since its facilities were hit on September 23, the first day of US airstrikes in Syria.
The al-Nusra Front expelled two major US-backed rebel groups from parts of Idlib last week.
That development was widely seen as a blow to US policy in Syria, which is now focussed primarily on combating the Islamic State.
Amateur video purports to show the aftermath of a coalition air strike targeting Syrian group Ahrar al-Sham.In some part of this video released by "Islamic front" showed militia from the Syrian rebel group "Islamic Front", preparing to load missiles and fired at civilian targets in outskirts of Aleppo claiming to repel Syrian army.