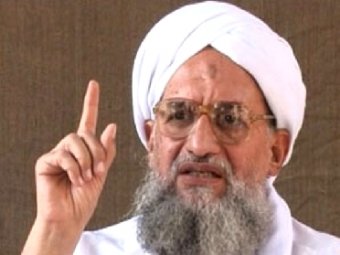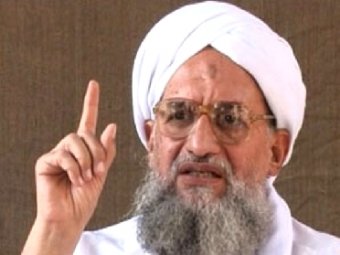 Al-Qaeda leader Ayman al-Zawahiri has called for support for insurgents in Syria to topple the Syrian Regime.
"I incite Muslims everywhere, especially in the countries that are contiguous to Syria, to rise up to support their brothers in Syria with all what they can and not to spare anything that they can offer," Zawahiri stated in a two-hour video released on Jihadists websites.
Syria has been experiencing unrest since March 2011.
Many Syrian civilians, including large numbers of Syrian army Soldiers, Officer, security forces, and law enforcement forces have been killed in the turmoil.
In addition to the issue of Syria, the al-Qaeda leader called for the implementation of Sharia law in Egypt, and urged President Mohamed Mursi to define his policies on the Christians in Egypt.
"The battle in Egypt is very clear. It is a battle between the secular minority that is allied with the church and that is leaning on the support of the army, who are made up by former President Hosni Mubarak … and the Muslim Ummah in Egypt that is seeking to implement sharia."