Lebanon
Al-Qaeda Member Caught in Shooting Spree in the Heart of Beirut?!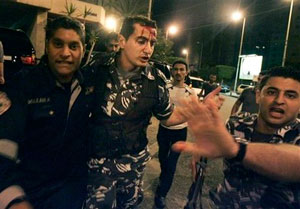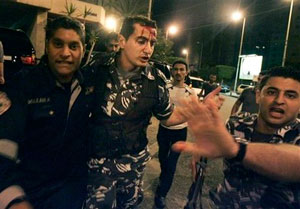 Lebanese security forces stormed a building in Beirut early Thursday after a shootout late a t night with gunmen hiding inside a flat. The incident left two dead and seven wounded.
One gunman was killed in the shootout and the body of another man was found inside the flat in west Beirut's Caracas district.
In a statement, the Lebanese army said that another gunman was wounded, adding that the man had previously been "detained for several years in Lebanon for security reasons". Yet, the army statement did further elaborate on the details.
According to sources, the man killed was identified as Samer Abu-Akel, while the woman is Gharam Nawrass al-Hussein, both of Syrian nationality.
Concerning the man arrested in the violent incident, he was identified as Hani al-Shanti.
Al-Shanti, a Jordanian and a member of the 13 extremists from al-Qaeda that confessed to assassination former Prime Minister Rafiq al-Hariri was trapped in the apartment as security forces attempted to apprehend him, from which a night-long gun battle ensued.
According to the army, the man who was found dead in the flat had been killed during a clash between gunmen that took place prior to the arrival of security forces.
Gunmen subsequently lobbed grenades and began shooting at the security forces from the flat, wounding at least an officer and five soldiers. The military said it found a large amount of weapons in the flat.
The question which remains is: why was al-Qaeda group found in the heart of Beirut?!