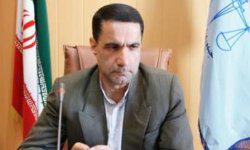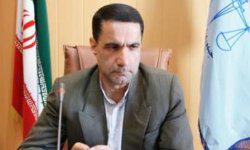 A number of the al-Qaeda terrorists arrested by the Iranian security forces acknowledged responsibility for a series of recent attacks in Iran's western province of Kurdistan, and said they had further plans for killing more officials in the region, a judiciary official said on Sunday.
Kurdistan has been recently hit by a spate of terrorist attacks.
Mamousta Sheikholeslam, the representative of the people of Kurdistan province in Iran's Assembly of Experts, was shot dead by unknown gunmen in a mosque in the provincial capital Sanandaj in September.
Just a few days before that, Sanandaj's provisional Friday Prayers Leader Borhan Ali was also shot dead by three unidentified assailants.
"All the terrorist acts in Kurdistan province were carried out by the group and the arrested elements have accepted the entire responsibility for the actions and assassinations," Kurdistan province's Judiciary Head Ali Akbar Garousi told.
Garousi also announced that the Iranian security forces have seized a cache of ammunition from the terrorist group, including 10 bombs, 10 explosive belts and both the guns used for the assassination of the Iranian officials.
He reiterated that the terrorist group was supported directly by the Al-Qaeda terrorist network deployed in northern Iraq.