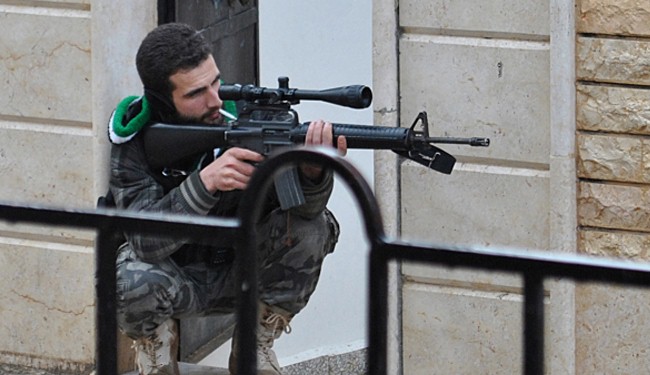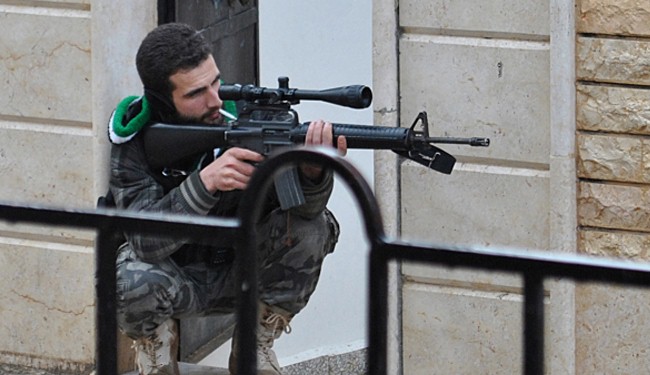 Leader of the al-Qaeda linked Islamic State of Iraq and Levant has sent a message to other militant groups in Syria to get reunited with them again.
In an audio message posted online Sunday, ISIL chief Abu Bakr al-Baghdadi said "Anyone who fought against us should review his stance," referring to some militant groups who got engaged in fighting with the group militants in resent months.
The message comes as several militant groups turned against their ex-partners from ISIL over differences of interests, mostly over power shares after they topple the Syrian government.
Al-Qaeda linked groups have played a key role in the ongoing war in Syria with ISIL and al-Nusra Front, main al-Qaeda branch in the Arab country, being revered as most powerful forces on the ground.
"You have stabbed us in the back, as all of our soldiers were on the frontline," al-Baghdadi said in his message adding that "We used to have an army who implemented a plan to invade Aleppo and advance to the western front, and we used to have forces in Hama and we used to have forces in Idlib."
"But all of this has stopped in one night because of the betrayal," the ISIL chief said.
Atrocities committed by Takfiri extremist groups have damaged the opposition, however not before they became so notorious that could not be overlooked anymore.
During nearly three years of war which soon turned to show extremist acts of violence, the Syrian opposition fell short of denouncing the crimes against Syrian people and army soldiers.
The al-Nusra Front that was known to be responsible for most of the extremist acts at the beginning of the war was supported by the Syrian US-backed opposition, with the former group's leader Moaz al-Khatib describing them as their allies in their 'rebellion' against government of Syrian President Bashar al-Assad.
The war in Syria started in March 2011, when pro-reform protests turned into a massive insurgency following the intervention of Western and regional states.
The unrest, which took in terrorist groups from across Europe, the Middle East and North Africa, has transpired as one of the bloodiest conflicts in recent history.
More than 130,000 people have been killed and millions displaced in the turmoil.