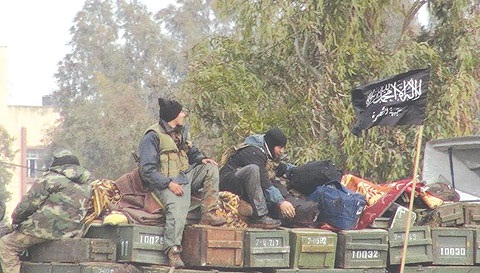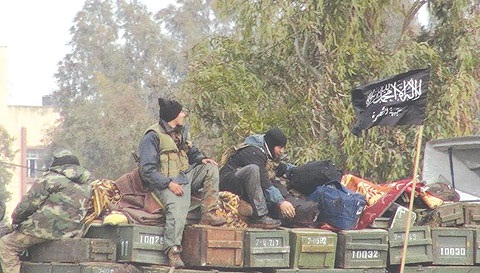 The battles between the different factions of the armed Syrian opposition raged recently, mainly between the Free Syrian army and al-Qaeda which will declare its state in northern Syria the first Day of Eid al-Fitr, according to leaked information.
The Saudi daily, Asharq al-Awsat, quoted a senior leader in the Free Syrian Army that al-Qaeda will announce its "Islamic State" in the north of Syria after defeating the FSA rebels and controlling the crossings that connect Syria to Turkey.
"The first day of Eid al Fitr will mark the declaration of al-Qaeda State," he asserted.
"Bab al-Hawa and Harem crossings will be the basic targets for al-Qaeda; the former leads to control the ammunitions, and the latter facilitates controlling the financial flow through smuggling the crude oil," the source said.
"The implementation of al-Qaeda plan started a week ago by slaughtering the FSA leaders, such as Fadi al-Qash and Kamal Hamami," the source clarified, "The plan will be further complemented by assassination operations against FSA leaders."
"The Free Syrian Army circulated al-Qaeda plan on a narrow range and deployed its battalions and checkpoints in the villages that it controls so that they do not become an easy prey for al-Qaeda State," the source added.