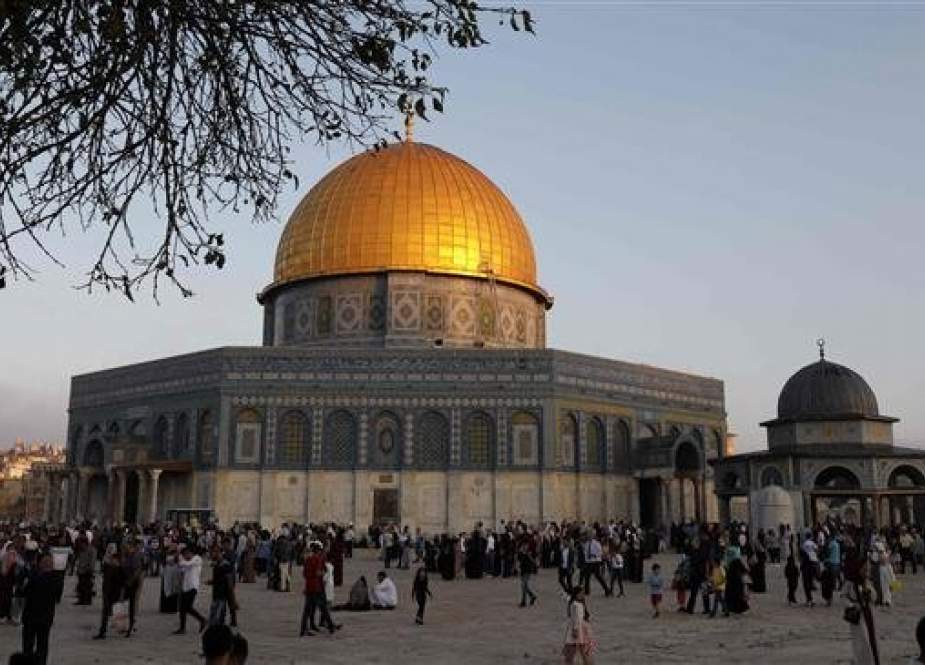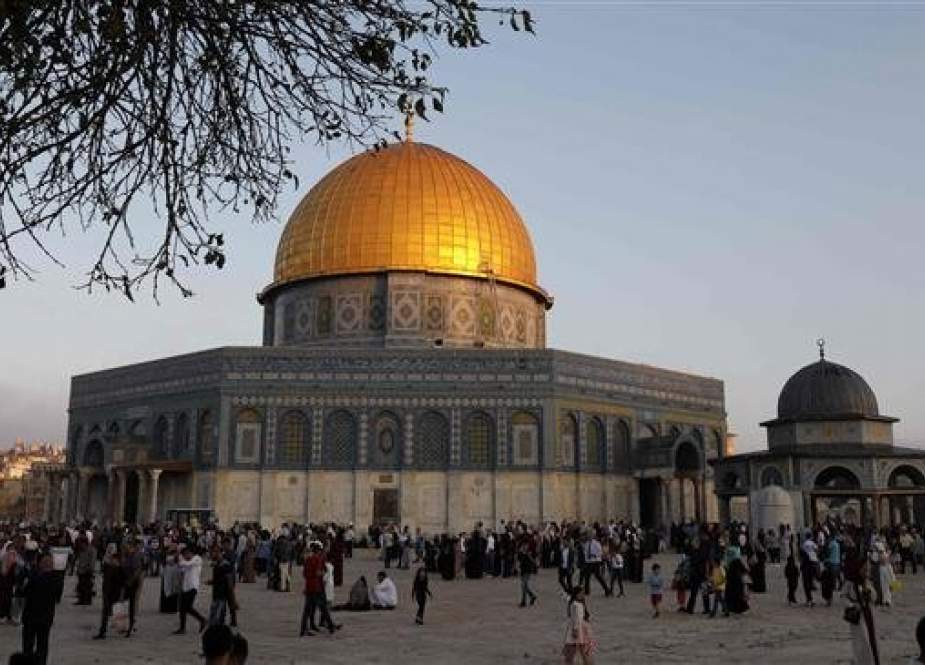 A senior official of Lebanon's resistance movement Hezbollah says Jerusalem al-Quds will always remain an integral part of Palestine despite US and Israeli attempts to distort this reality.
Addressing an annual international conference on Islamic unity in the Iranian capital Tehran, Hezbollah Deputy Secretary General Sheikh Naim Qassem said on Saturday that Palestinians would refuse to give up even an inch of their land.
He went on to say that al-Quds was the pivotal issue of the Muslim world and would remain the eternal and indivisible capital of Palestine.
"One cannot break up the territories of a nation," he said.
Qassem stressed that Hezbollah had "managed to defeat" the Israeli regime in the direct wars and confrontations by "focusing on the issue of Palestine" over the past years.
The Hezbollah official noted that Israeli entity was created in the heart of the Middle East region in order to further colonial agenda and block the progress of regional Muslim countries.
"Israel occupied Palestinian territories in order to block the development of the region," he noted.
Describing Israel as "the axis of evil," Qassem said that the Israeli regime's goal was to divide the region, and to cause rifts between Muslim nations.
In an earlier address on November 17, Qassem described Israeli Prime Minister Benjamin Netanyahu, US President Donald Trump and Saudi Crown Prince Mohammed bin Salman as '"the triangle of evil," stating that that they had become united in order to advance their "vicious" agenda against Palestinian people.
Elsewhere in his remarks, Qassem pointed out that American imperialism was the main source of "suppression and crimes" in the world.
Also at the Tehran conference on Saturday, the leader of the Palestinian Hamas resistance movement, Ismail Haniyeh, strongly warned the Arab world against "restoring" ties with Israel, saying all efforts had to be directed at preventing the occupying regime from "infiltrating" the Muslim world.