Saudi Arabia
"Al-Saud is lapdog of Zionism regime in the region"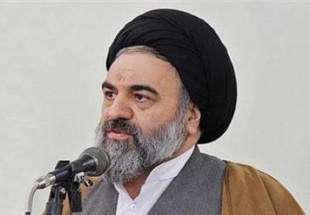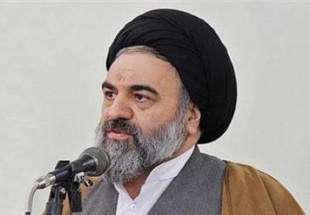 Ayatollah Seyyed Husseini Shahervardi, the representative of supreme leader of Iran in Kurdistan province of Iran slammed Al-Saud for its willful measures naming him the puppet of Israeli regime and the U.K, reported Taqrib News Agency (TNA) .
"Willful measures perpetrated by Saudi Arabia cannot be forgiven," underscored the religious cleric slamming the tyrannical regime for projecting a fake image of divine Islam.
He said that according to the history Abdul Wahab was trained by British spies. Abdul Wahab was such an evil that he killed his own parents.
Ayatollah Husseini Shahervardi went on to stress, "the government of Saudi Arabia is unjust and all of its taken stances run counter to Islamic instructions.
"Al-Saud and Wahabis are not Muslims having no conception of divine Islam and its principles," highglited the religious cleric urging Muslims to be much more vigilant toward the plots hatched by the enemies in the World of Islam.
Elsewhere in his remarks, Ayatollah Seyyed Husseini Shahervardi highlights the necessity of using other Islamic states' competence for managing the pilgrimage calling for establishment of a forum consisted of Islamic states to manage this religious ritual.
The Grand Ayatollah underlined that the existence of Takfiri takes in Al-Saud was really dangerous holding it as a factor leading to insecurity of the Masjid al-Harām (the Sacred Mosque) and other holy places in Mecca.
Needless to say, Iranians do not attend the Hajj pilgrimage this year because of the failure of Saudi authorities to ensure the pilgrims' safety following last year's human crush during the rituals in Mina.
The tragic incident took place when two large masses of pilgrims converged at a crossroads during the symbolic ceremony of the stoning of Satan in Jamarat in September 2015.
Saudi Arabia claims that nearly 770 people were killed in the incident; however, Iran, which had the greatest number of deaths among foreign nationals, has put the death toll at about 4,700.
The Hajj is one of the five pillars of the holy faith of Islam that every able-bodied and financially able Muslim is obliged to undertake during their lifetime.