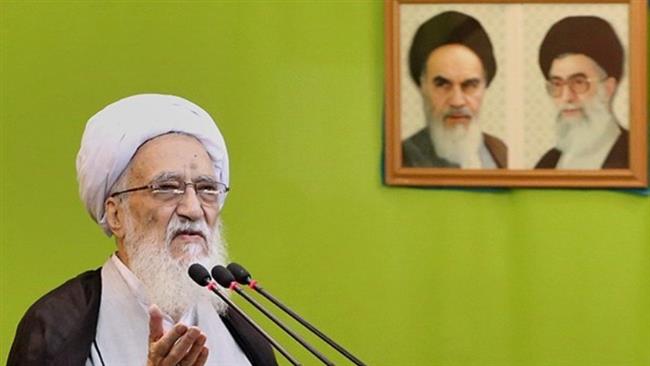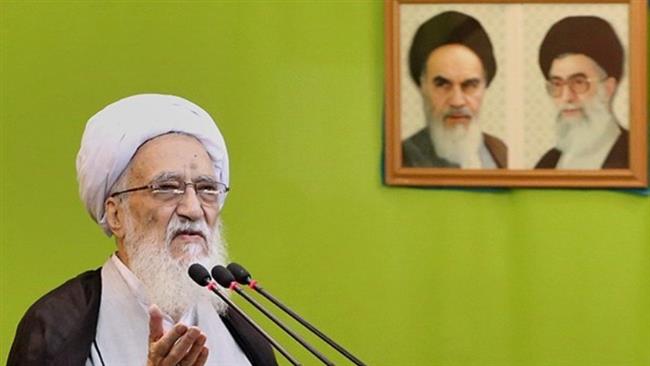 A senior Iranian cleric says the rule of Al Saud dynasty is on the brink of collapse as the Riyadh regime continues its brutal military aggression against Yemen.
The logic of Saudi attack on Yemen is not clear. Saudis are doing a "very heinous deed" in the impoverished country, said Ayatollah Mohammad Ali Movahhedi Kermani in a sermon to worshippers at weekly Friday Prayers in the Iranian capital, Tehran.
"You [Saudis] have triggered a bloodbath in Yemen and have killed more than 2,500 innocent people in the country," he added.
The Iranian cleric urged Saudi rulers to follow Quranic guidelines if they do believe in the Quran, the holy book of Islam.
He said the massacre of Sunni students and destruction of homes in Yemen show Saudi officials' imprudence and their disgrace.
Yemen has been targeted by Saudi air raids since March 26 in a campaign aimed at restoring power to fugitive former president, Abd Rabbuh Mansur Hadi, a staunch ally of Riyadh.
Saudi Arabia's military aggression against the impoverished Arab country, which is being carried out without a United Nations mandate, has claimed the lives of over 2,600 people, including many women and children, so far.
The humanitarian situation in Yemen is rapidly deteriorating as Yemenis are facing a shortage of essential foodstuff, water, fuel and vital drugs.
Warning to US on nuclear talks
Movahhedi Kermani further warned that if the US violates the mutual understanding reached between Iran and the P5+1 countries in Switzerland, "it will take the wish to sign a [final] agreement to grave."
He urged the US to abandon lies and deceit in the course of nuclear negotiations with Iran, saying deceitful approaches would lead nowhere.
Iran and P5+1 group of countries – the US, Britain, France, China, Russia and Germany – reached a mutual understanding on Tehran's nuclear program on April 2 in the Swiss city of Lausanne after eight days of marathon talks.
The two sides are expected to start drafting a final comprehensive deal which they seek to sign by the end of June.