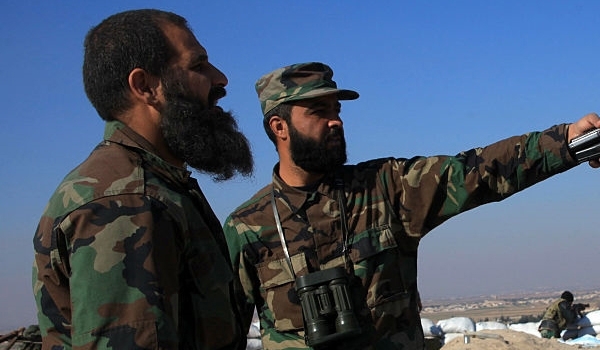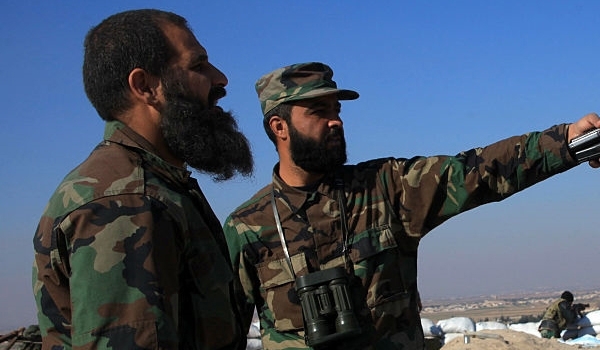 The Syrian government forces continued their advances against the ISIL terrorists in Eastern Aleppo and deployed in regions controlled by the Kurdish fighters, cutting off the only way left for the Turkey-backed Euphrates Shield Operation militants to the town of Manbij.
The army forces drove ISIL out of the town of Jubb al-Khafa and expanded their presence to the regions under the control of the Kurdish-led Syrian Democratic Forces (SDF) in the towns of Um Khazreh and Houteh.
Military sources said the Syrian army's control over Jubb al-Khafa has sealed off the road to Manbij, preventing the Euphrates Shield Operation force from expanding to the town in Northeastern Aleppo.
The sources said that arrival of the Syrian army at borders with the SDF-controlled regions will possibly open new safe corridors for transferring civilians from East Aleppo province to Aleppo city and other regions that are controlled by the Kurdish forces.
Military sources had informed earlier today that the Syrian Army troops' advances against ISIL in Eastern Aleppo would soon end up in not just pushing the terrorist group back from the Northern parts of the country, but laying a full siege on the Turkish forces and the Ankara-backed militants that are operating under the Euphrates Shield Operation.
The sources who requested anonymity, said that the army soldiers' control over the town of Tadif South of al-Bab has established another contact line with the forces of the Turkey-backed Euphrates Shield forces.
They added that if the Syrian government troops continued their advances against ISIL in Eastern Aleppo towards the SDF, the Euphrates Shield forces would be trapped in a circle of the army men in the towns of al-Bab and Baza'a.
The sources went on to say that if the Syrian army forces managed to reach the SDF positions, the Manbij road would be cut off and the Euphrates Shield forces would have no way out to march in Northern Syrian any further, but to engage in clashes with the Syrian soldiers or Kurdish fighters.
The sources said that the Syrian soldiers are now in areas only 13km away from SDF positions after their recent advances in lands Southeast of Tadif and their control over Khan Qayar and Abu Jabbar.
"The Syrian army has reached areas 26km in distance from the Assad Lake after taking control over the strategic Salim Mountain and its advances in Shahnaseh, al-Shami and Roweideh al-Bab."
"In the meantime, the Syrian soldiers are just 4km away from the town of Deir Hafer that will be the government troops' platform for a fresh operation towards Maskana that is considered as the entrance of Raqqa province," the sources underscored.