Africa
Algeria Ends Operation: 34 Hostages, Kidnappers Dead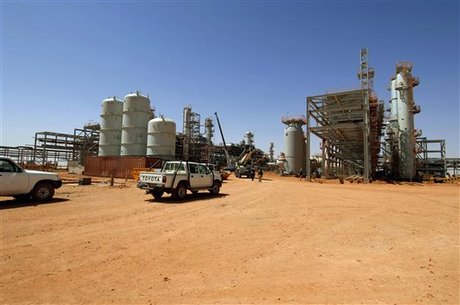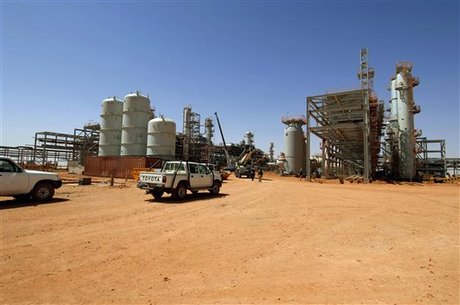 Algerian forces stormed a desert gas complex to free hundreds of hostages. However, 34 including several Westerners, were killed in the assault along with at least 11 of their extremist captors, an Algerian security source told Reuters.
French, British and Japanese staff were among the dead, the source said.
An Irish engineer who survived said he saw four jeeps full of hostages blown up by Algerian troops whose commanders said they moved in about 30 hours after the siege began because the gunmen had demanded to be allowed to take their captives abroad.
Two Japanese, two Britons and a French national were among at least seven foreigners killed, the source told Reuters. Eight dead hostages were Algerian. The nationalities of the rest, as well as of perhaps dozens more who escaped, were unclear. Some 600 local Algerian workers, less well guarded, survived.
Fourteen Japanese were among those still unaccounted for by the early hours of Friday, their Japanese employer said.
Americans, Norwegians, Romanians and an Austrian have also been mentioned by their governments as having been captured by the militants who called themselves the "Battalion of Blood" and had demanded France end its week-old offensive in Mali.
This comes as a new crisis posed a serious dilemma for Paris and its allies as French troops attacked the hostage-takers' al-Qaida allies in neighboring Mali.
The bodies of three Egyptians, two Tunisians, two Libyans, a Malian and a Frenchman were found, the security source said.
The group claimed to have dozens of guerrillas on site and it was unclear whether any militants had managed to escape.
The overall commander, Algerian officials said, was Mokhtar Belmokhtar, a veteran of Afghanistan in the 1980s and Algeria's bloody civil war of the 1990s.
Earlier, Algeria's government spokesman made clear the leadership in Algiers remains implacably at odds with al-Qaeda militants, who remain at large in the south years after the civil war in which some 200,000 people died. Communication Minister Mohamed Said repeated their refusal ever to negotiate with hostage-takers.
"We say that in the face of terrorism, yesterday as today as tomorrow, there will be no negotiation, no blackmail, no respite in the struggle against terrorism," he told APS news agency.
British Prime Minister David Cameron, who warned people to prepare for bad news and who cancelled a major policy speech on Friday to deal with the situation, said through a spokesman that he would have liked Algeria to have consulted before the raid.
A Briton and an Algerian had also been killed on Wednesday.
The prime minister of Norway, whose state energy company Statoil runs the Tigantourine gas field with Britain's BP and Algeria's national oil company, said he too was not informed.
US officials had no clear information on the fate of Americans, though a US military drone had flown over the area.
The attack in Algeria did not stop France from pressing on with its campaign in Mali. It said on Thursday it now had 1,400 troops on the ground there, and combat was under way against the rebels that it first began targeting from the air last week.
"What is happening in Algeria justifies all the more the decision I made in the name of France to intervene in Mali in line with the UN charter," French President Francois Hollande said on Thursday.