World News
Algeria protests: President to quit before end of mandate'
Apparently running out of concessions to angry protesters, Algeria's president says he is to resign before his mandate runs out towards the end of this month.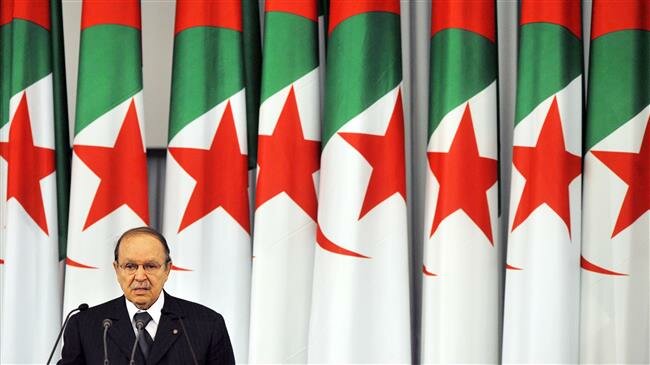 The official Algeria Press Service carried the statement issued by Abdelaziz Bouteflika's office on Monday.
Bouteflika would resign "before April 28, 2019" after "important decisions" are taken, the statement read. He would take "steps to ensure state institutions continue to function during the transition period," it added.
Protests erupted countrywide in February after the 82-year-old announced a decision to contest a fifth term in upcoming presidential elections.
Protesters say they disapprove of the country's old political system, which is dominated by veterans of the 1954-1962 independence war against France, who include the president himself.
Opponents have also cited suspicion that the president was being kept in office to protect the grip of the military and business elite.
As the protests grew, Bouteflika said he would drop his re-election bid and usher in reforms aimed at handing over the country's affairs to the "new generation."
Algeria's Bouteflika drops re-election bid amid protestsAlgeria's veteran president abandons his attempt to contest a fifth term amid ongoing protests.
He even named a new government made up mainly of technocrats under recently appointed premier Noureddine Bedoui.
The protesters, however, would not leave the streets, and key allies began deserting his side.
Most recently, coalition ally the National Rally for Democracy (RND) called for Bouteflika's resignation "with the aim of smoothing the period of transition." A day earlier, Armed Forces Chief Of Staff, General Ahmed Gaid Salah had said the head of state should either resign or be declared medically unfit to rule by the Parliament.
Bouteflika has rarely been seen in public after suffering a stroke in 2013.