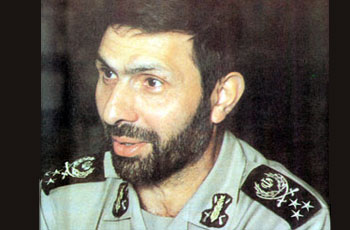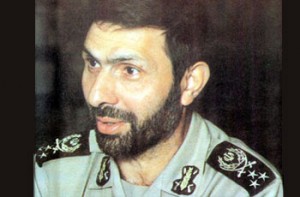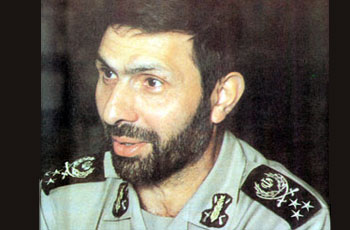 Ali Sayad Shirazi was born in Kaboud Gonbad, in Khorasan Razavi province, eastern Iran, in 1323 (1944). His father was a military man, which motivated Ali to join army too. In 1964 he was admitted as a cadet.
He was promoted to second lieutenant for his ability. Then he was dispatched to America in 1974 by army for drill and educating.There he acquainted some of the American with Islam. His new friends called him "Religious man".
After coming back home, he protested against Shah's reign apparently and supported Islamic Revolution along with people, hereby he was jailed for a while.
During the sacred defense (1980-88) against the western-backed invading Iraqi forces, he served at many fronts such as Kordestan. Triumph of many sweeping operations was owed to his plans.
He was appointed as commander of the ground forces of Iran for his courage and abilities in war by the Islamic Republic founder late Imam Khomeini in 1981.
In 1988 when Iran's west borders were invaded by Monafeghin terrorist grouplet, Iran's military could smash them under the command of brigadier general Sayyad Shirazi in Mersad operation.
In 1999, on early Saturday morning, he was assassinated in Tehran by unidentified gunmen dressed as street cleaners as he was going to drive his son to school.
At that time, he was the deputy chief of staff of the regular army of the Islamic Republic and a military adviser to the Leader Imam Sayyed Ali Khamenei.
May his soul rest in peace.