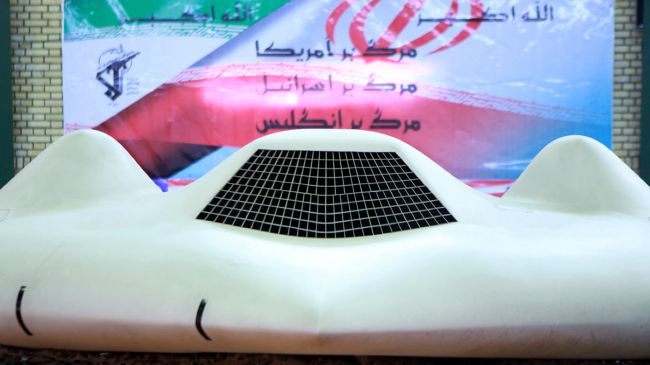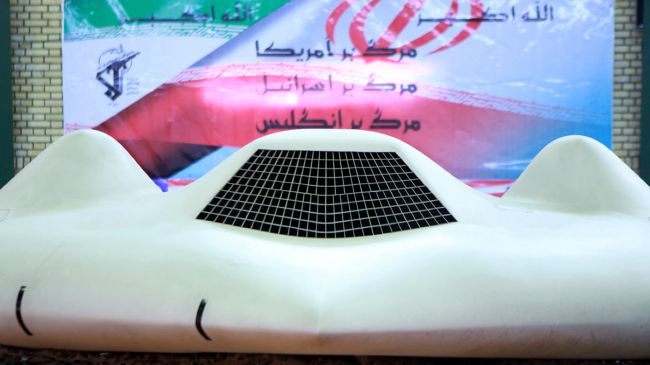 Senior Iranian commander Brigadier General Amir-Ali Hajizadeh says all data on the US RQ-170 spy drone which was captured by the Iranian military last year has been decoded.
Commander of the Aerospace Division of the Islamic Revolution Guards Corps (IRGC) said on Monday that the data has been "fully decoded."
Hajizadeh stated that the IRGC has also discovered all the areas the drone had flown over.
On December 4, 2011, the Iranian military's electronic warfare unit announced that it had successfully downed the US RQ-170 reconnaissance and spy drone in the eastern part of Iran with minimal damage.
The aircraft, designed and developed by the American company Lockheed Martin, had crossed into Iran's airspace over the border with Afghanistan.
The Iranian commander noted that the US President Barack Obama had told Israeli officials that the drone was doing a spying mission on Iran's nuclear sites, but after decoding, IRGC experts found out that the aircraft had not conducted "even one nuclear mission."