Syria
All Syrians urged to join ntl. dialogue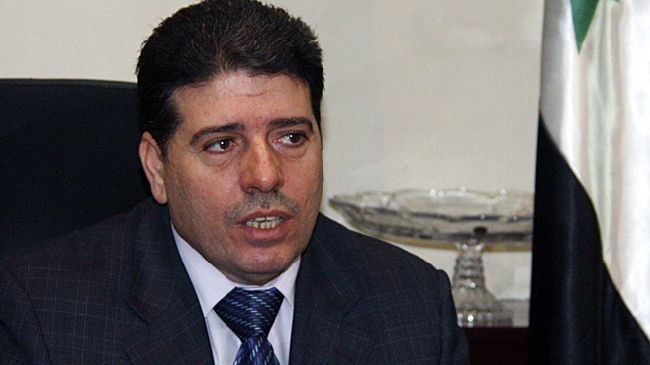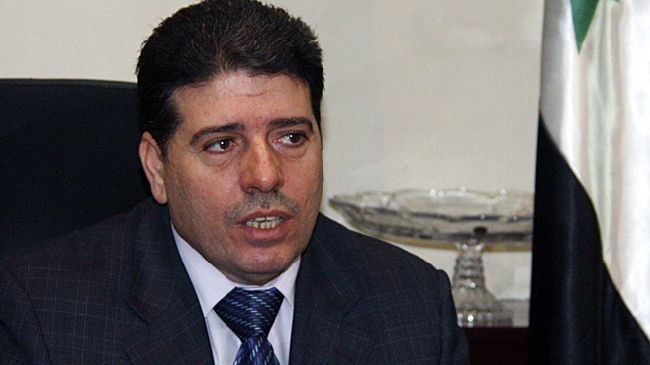 Syrian Prime Minister Wael al-Halqi has called on all Syrians to participate in the country's upcoming national dialogue.
Halqi made the comments on Sunday in Damascus during a meeting of a ministerial committee with an opposition group whose members handed over weapons to security forces and expressed their readiness to join peace talks, the official SANA news agency reported.
The ministerial committee is tasked with following up on the implementation of a political program to resolve the crisis in Syria.
Syria has been experiencing unrest since March 2011. Many people, including large numbers of Army and security personnel, have been killed in the violence.
The Syrian government has said that the chaos is being orchestrated from outside the country, and that a very large number of the militants operating in the country are foreign nationals.
Several international human rights organizations have accused foreign-sponsored militants of committing war crimes.
In an interview recently broadcast on Turkish television, Syrian President Bashar al-Assad said that if foreign-sponsored rebels fighting against the Syrian government take power in his country they could destabilize the entire Middle East for decades.
"If the unrest in Syria leads to the partitioning of the country, or if the terrorist forces take control… the situation will inevitably spill over into neighboring countries and create a domino effect throughout the Middle East and beyond," he added.