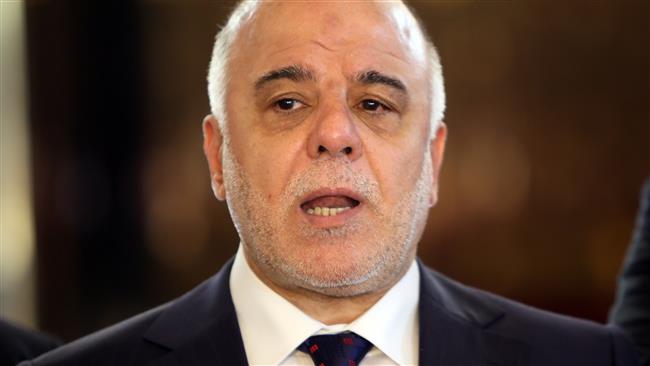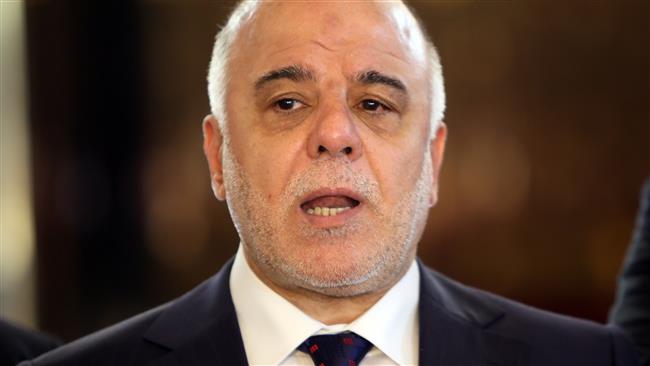 Iraq's Prime Minister Haider al-Abadi says the advance of ISIL Takfiri terrorists in the region represents a "failure" for the whole world.
Baghdad "needs all the support of the world" to combat the Takfiris, but "we are not getting much. I think this is a failure on the part of the world… There is a lot of talk of support for Iraq, there is very little on the ground," Abadi said on Tuesday.
Abadi, who is on visit to the French capital city Paris to take part in a meeting on ISIL and garner international support in the fight against the terrorists, added that the whole world is to be blamed for the advance of the extremists in the region.
"What I can see for Iraq, the flow of foreign fighters is more than before," he said.
Addressing reporters before a meeting with foreign ministers of some 20 countries in the US-led coalition allegedly targeting ISIL, Abadi noted that the threat of extremism is not limited to Iraq, adding, "There is an international problem, it has to be solved."
Previously most of the ISIL militants in Iraq were of Iraqi origin and international militants were less present; however, the proportion has been now reversed and the majority of the members in the extremist group are coming from other countries outside of Iraq, he added.
"The Daesh [ISIL] group has created a new generation of militants who are dedicated to their group and follow an ideology that has prepared them to die," said the prime minister.
Abadi's comments come in the wake of a multiple bombing attack using explosive-laden vehicles on Monday on a police base near the Salahuddin and Anbar Provinces border, northwest of Baghdad, killing some 45 members of Iraqi law enforcement personnel.
Last week, Iraqi forces have staged a major offensive against ISIL militants in the region with the aim of liberating Anbar provincial capital, Ramadi ISIL grip.