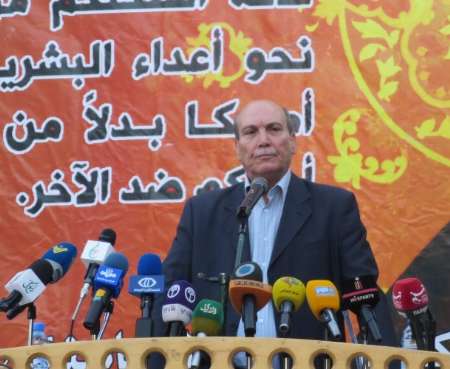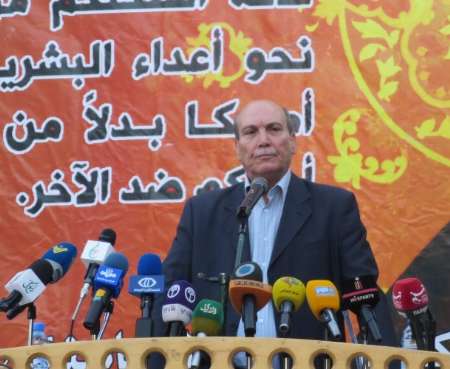 Imam Khomeini revived the issue of Palestine and prevented it from going into oblivion, said a member of Palestine Liberation Organization's (PLO) Central Council.
Maher Al-Taher made the remarks while addressing a ceremony to mark the sad demise anniversary of the Father of the Islamic Revolution the late Imam Khomeini in the holy shrine of Hazrat Zeinab (SA), Sister of the third Imam of Shiite Muslims, Thursday evening.
He added that the late Imam and Iranians stood by the Palestinian nation before, during and after the Islamic Revolution in 1979.
Imam Khomeini had repeatedly warned about the threats imposed against the region by the Zionist regime and the US and underlined that Israel is not only a threat to Palestine but it is also a threat against the entire region, the Leader added.
For the same reason, Al-Taher added, the arrogant powers and Zionists increased their plots to divide the region after the victory of the Islamic Revolution and awakening of the regional nations. Even the then US Secretary of State Henry Kissinger announced that to protect the Zionist regime, it is a must to create divisions and conflicts among Muslims and other nations in the region.
Al-Taher, who is also in charge of PLO's political relations, further noted that since then, the enemies are attempting to sow discord among Arabs and Muslims and dominate their lands.
All those efforts ranging from attacking Yemen, Syria, Iraq and Lebanon to enmity with Iran are made to consign the issue of Palestine into oblivion, he said.