North America
Ally advises Trump to seize total power if he loses in November
Roger Stone, the long-time Republican strategist and former adviser to Donald Trump, has advised the president to seize total power if he loses the November election, a suggestion that appears to have boded well with the Republican incumbent.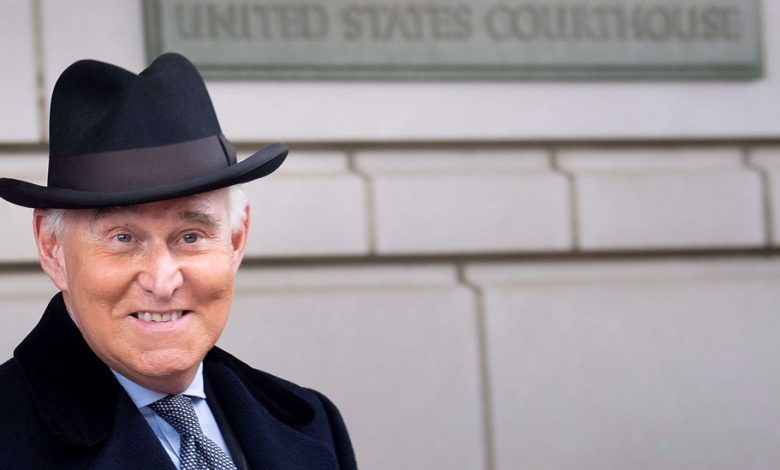 Stone, whose 40-month prison sentence in connection with the Russia investigation was commuted by Trump, said this week that the president should form a nationwide election operation wherein federal agents could literally block voting in order to prevent Democrats from "stealing" the election.
The "dirty trickster" was convicted of lying to Congress about contacts with WikiLeaks during the 2016 election regarding emails hacked from Democratic Party accounts.
Both Trump and Stone were in the battleground state of Nevada on Saturday, with the president campaigning for his reelection while Stone trying to raise money for himself.
In an interview with Infowars' host Alex Jones earlier this week, Stone outlined his advice to Trump in light of the president's claims of election fraud by Democrats through early voting, absentee balloting and in-mail voting.
"The ballots in Nevada on election night should be seized by federal marshals and taken from the state. They are completely corrupted. No votes should be counted from the state of Nevada if that turns out to be the provable case. Send federal marshals to the Clark County board of elections, Mr. President!" he said.
Stone also said that Trump should consider invoking the Insurrection Act and arresting Democratic heavyweights like Hillary and Bill Clinton, former Senate majority leader Harry Reid, Facebook's Mark Zuckerberg and Tim Cook of Apple along with "anybody else who can be proven to be involved in illegal activity."
The Insurrection Act of 1807 allows the president to use federal troops to enforce federal law.
In an interview with Fox News on Saturday, the president sounded as though he has been pondering the advice.
Trump said he would happily "put down" any leftist protests after the election. "We have the right to do that. We have the power to do that if we want. Look, it's called Insurrection."
Stone also suggested that journalists should be arrested for what he called "seditious" activity against Trump's supposedly guaranteed victory.
The Daily Beast had earlier reported that progressive groups were preparing for worst-case scenarios in case Trump lost the election but refused to concede.  
Asked about the article, Stone said, "If The Daily Beast is involved in provably seditious and illegal activities, their entire staff can be taken into custody and their office can be shut down. They want to play war, this is war…I'm for a legal election."
"Everything I'm going to be involved with in terms of helping Donald Trump get elected will be perfectly transparent and legal," he claimed.
President Trump continued on Saturday to peddle unsubstantiated claims about the election being rigged.
A recently released set of polling conducted by the New York Times and Siena College has found that Trump was trailing Democratic nominee Joe Biden in four crucial battleground states.
The former vice president leads the incumbent president in Wisconsin along with Minnesota, Nevada, and New Hampshire.