North America
Almost half of all Americans say Trump should concede election: Poll
Nearly half of all Americans say Republican President Donald Trump should "immediately" concede the election to Democratic Joe Biden, according to a new opinion poll.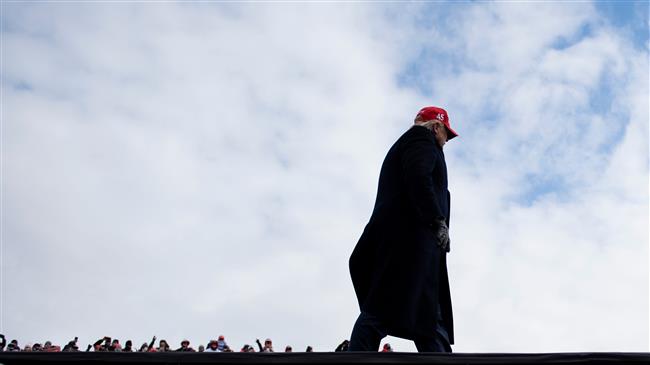 Media reports said Biden had won the majority of votes in the disputed 2020 US presidential election held on November 3.
Trump, however, has so far refused to concede defeat and launched a flurry of legal challenges in key states, making unsubstantiated allegations of widespread electoral fraud though his efforts have yet to yield any fruit.
The new survey carried out by Politico and Morning Consult showed Tuesday 46 percent of registered voters believe Trump should concede "right away," while 32 percent say he should concede if he is "unable to back up his claims of widespread fraud."
Whereas 12 percent say the incumbent should not concede "no matter what," 9 percent said they do not know or have no opinion.
The results of the poll also indicate a striking contrast among the views of Democrat and Republican voters as GOP followers are particularly split regarding their views of the president's conduct.
Also, just over 70 percent of Democrats believe the incumbent should concede "right away" in comparison to only 16 percent of Republicans.
In addition, 48 percent of Republicans said Trump ought to concede if he cannot prove his claims of voter fraud, and a quarter of registered Republican voters believe the president should not concede no matter what.
The poll, which was carried out from 13 to 16 November, surveyed 1,994 registered voters, with a margin of error of 2 percent.
The survey sought to examine the views of the American people as Trump and his supporters have launched a series of allegations of voter fraud and rigging.