Iraq
America brings Democracy: Bomb attacks, shootings kill 91, injure dozens in Iraq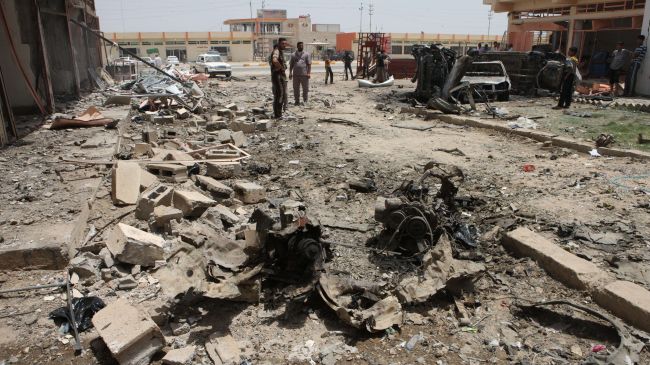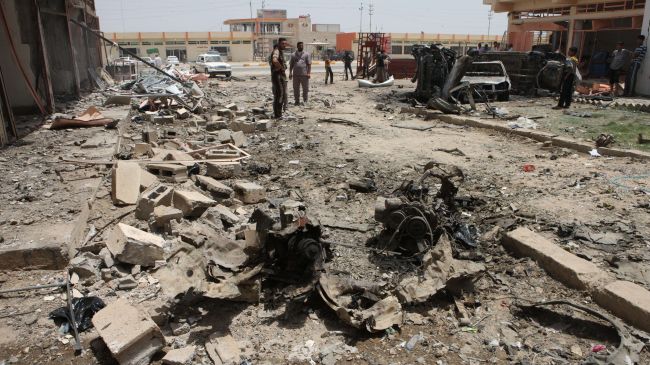 At least 91 people, including security forces, have been killed in bomb attacks and shootings carried out in the Iraqi capital, Baghdad, the northern city of Kirkuk and several other towns.

Iraqi security and medical sources said a total of more than 110 people were injured in the attacks on Monday.
Eighteen people were killed in a series of bombings in the town of Taji, about 25 kilometers (15 miles) north of Baghdad.
Gunmen carried out an attack on a military base east of the town of Dhuluiyah, north of the capital, at 5:00 a.m. local time (0200 GMT), killing seven Iraqi soldiers.
Two people were also killed in a car bombing in the northern neighborhood of Husseiniyah in Baghdad, and a similar attack in the Shia neighborhood of Sadr City killed four people.
In Kirkuk and the towns of Tuz Khurmatu and Dibis in Kirkuk Province, bomb attacks killed seven people, the sources said.
A woman was also killed in a car bombing near a mosque in the town of Dujail in Salahuddin Province, north of Baghdad.
Meanwhile, gunmen killed two Iraqi soldiers and a policeman in an attack carried out on the army and police checkpoints in the towns of Sa'adiyah and Khan Beni Sa'ad in the eastern province of Diyala.
In Diyala's provincial capital city of Baqouba and the towns of Buhruz and Muqdadiyah, bomb attacks and shootings killed three people.
The latest attacks in Iraq were carried out a day after about 30 people were killed and more than 100 others wounded in a series of bombings across the country.
Only in June, nearly 200 people were killed and scores of others injured in similar attacks across Iraq.