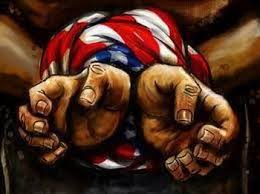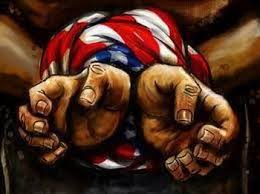 The American people's dissatisfaction with the US Congress is neither surprising nor limited to the bicameral legislature, says a former member of the House of Representatives.
David Duke made the remarks while commenting on a CNN/ORC poll released on Tuesday, which showed that a vast majority of Americans disapprove of the Congress performance.
"I'm not surprised," Duke said, further enlisting other sections of the US government with which the nation remains dissatisfied.
He noted that the main reason for such disapproval is an agenda by the Zionist minority in the United States.
"The government of the United States of America is totally under the control of a very tiny Zionist Jewish minority in this country," he said, slamming the Washington's support for Israel.
The former House member also censured presidential candidates, both liberal and conservative, over open support for the regime's policies.
"Israel has not really been our friend," said the Louisiana-based analyst. "But every Republican and Democratic candidate must swear their allegiance to Israel."
"We have an America that's not really controlled by the American people and that's the reason for dissatisfaction in this country," he concluded.
Duke predicted that the dissatisfaction will rise not only in the US but also in Europe.
"In Europe, people are waking up to the influence of Zionism. Europe is affected most by the American policy… and the fact that there are many Zionists in critical positions in Great Britain, France, Germany, and elsewhere in Europe setting policy, which is destructive to Europe."