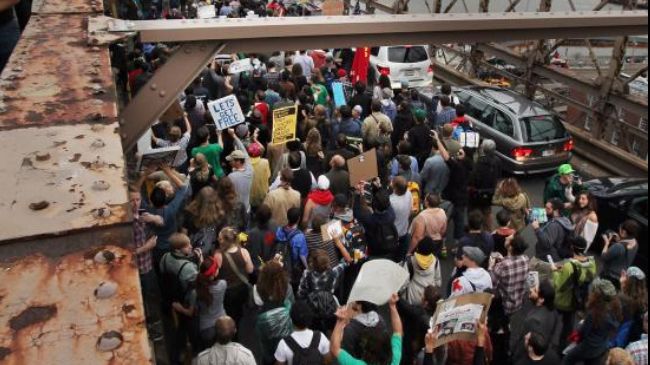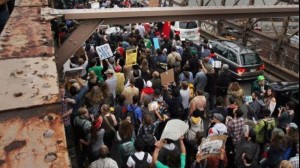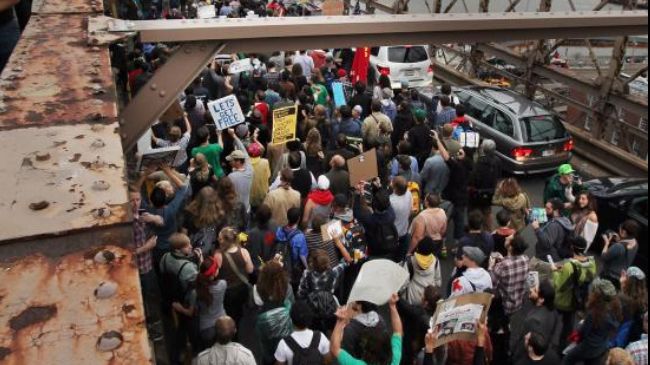 An Occupy Wall Street protester has brought legal charges against a city judge for violating his rights by requiring a social networking site to turn over his messages and account information to prosecutors.
Ninety nine percenter and writer Malcolm Harris filed the legal suit against Criminal Court Judge Matthew Sciarrino on Monday to block the latter's ruling that orders Twitter to hand over his tweets as well as his account information to city prosecutors.
Harris was detained by New York police during a protest rally on the Brooklyn Bridge last October and subsequently charged with disorderly conduct. The case is among several in the city, in which Manhattan district attorney has attempted to use social networking websites in an effort to prosecute 99 percenters.
Judge Sciarrino has reportedly rejected other legal measures by Harris and Twitter to overturn a legal court order demanding that the company hand over Harris' tweets for the period of September to December.
Harris, however, insists that the city prosecutors' request for personal data resembles surveillance activities, since computer logs would show his location when he connected to the site.
"In this case, anyone reviewing the information and material Twitter has been ordered to turn over will know each time-between Sept. 15 and Dec. 30, 2011-Mr. Harris logged into his Twitter account, where he was when he logged in, how long he remained there and both what he did and who he communicated with while he was logged in," wrote Harris' attorneys in a legal memorandum with the petition.
Prosecutors from the Manhattan district attorney's office have claimed in court papers that Mr. Harris' tweets could demonstrate he knew police had ordered protesters not to walk onto the bridge roadway.
However, Harris' attorney Martin Stolar and other lawyers for arrested protesters have stated that the police appeared to lead the demonstrators onto the roadway before suddenly arresting hundreds of them.
The legal filing by Harris further seeks an order that would require Judge Sciarrino to recognize former's right to challenge the court order based on the constitutional right to free speech and the Fourth Amendment's protection against warrantless searches.