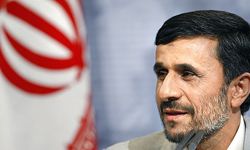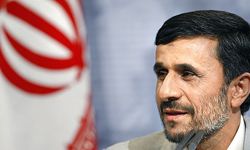 Iranian President Mahmoud Ahmadinejad is due to meet Occupy Wall Street Movement activists during his upcoming visit to New York, where he is slated to attend the annual meeting of the UN General Assembly.
Ahmadinejad is scheduled to leave Tehran for New York at the head of a delegation today in a bid to attend a UN General Assembly meeting and hold talks with senior heads of state who will participate in the meeting.
He is scheduled to start his weeklong visit to New York early on September 22. Manhattan's Warwick Hotel will host the Iranian President and his accompanying delegation.
Over 150 security officers will guarantee President Ahmadinejad's security during his stay in New York.
President Ahmadinejad will address the UN General Assembly which is due to start on September 25. Since taking office, Ahmadinejad has attended all annual UN General Assembly meetings.
This year Ahmadinejad will also attend the meeting as the rotating president of the Non-Aligned Movement (NAM).
He also is also scheduled to attend bilateral talks with several of his counterparts on the sidelines of the UN General Assembly meeting.
Ahmadinejad is also set to meet American university students, artists, intellectuals and elites despite the ongoing efforts made by the pro-Zionist lobbies to prevent direct link between American people and the Iranian president.
He has also accepted the interview requests made by several news networks, including CNN, CBS and Russia Today (RT).
President Ahmadinejad has, thus far, visited New York seven times to attend the annual UN General Assembly meetings since he ascended to power in 2005. But this time, he will attend the meeting not just as Iran's President, but as leader of the 120-nation NAM.
This will be Ahmadinejad's last visit to attend a UN General Assembly meeting as Iran's president since he will step down presidency in the next 10 months at the end of his second term in office.
Ahmadinejad's visits to New York to attend the UN General Assembly meetings have become a source of concern for the US officials ever since his 2007 visit led to a landmark speech at the Columbia University on the sidelines of the 62nd annual meeting of the United Nations General Assembly.
He gave an outstanding speech about the US, Israel and the existence of the Holocaust when he visited the campus in 2007 for a talk, and he was given repeated applause by thousands of the audience who filled the campus site and the nearby streets up to Broadway .