North America
American Dream! US police arrest black man over stealing own car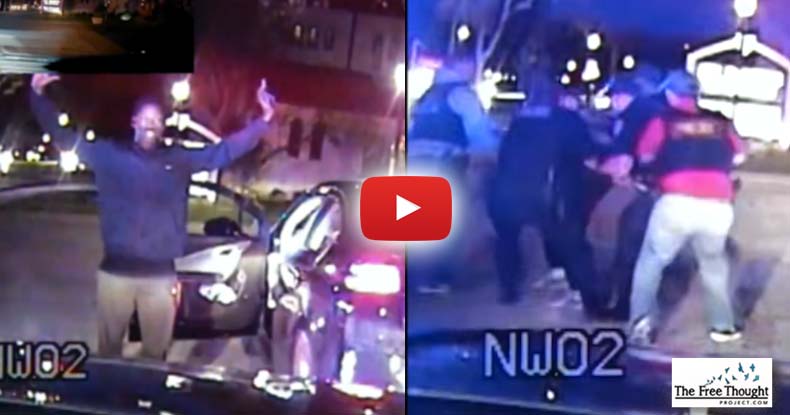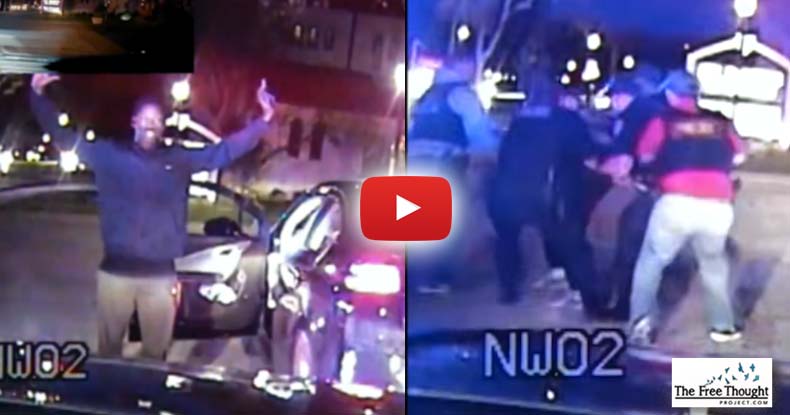 Police in a Chicago suburb have finally released a dash-cam clip that shows several officers violently attacking and pinning down an African American PhD student falsely accused of stealing his own car.
"This is my vehicle, sir. I have evidence. . . . I purchased this vehicle January 23, 2015, from Libertyville Chevrolet," said the victim Lawrence Crosby at the time of the incident as his voice was captured by the dashboard-camera video," read a Washington Post report Saturday, noting that police in the affluent city of Evanston still handcuffed and arrested the black student despite verifying that he owned the vehicle.
Police released the dash-cam video earlier this week, the report says, detailing the half-hour encounter that triggered a civil lawsuit against police by Crosby and yet another debate on race and policing in the city, located just north of Chicago.
The release came amid a persisting debate throughout the US about whether police officers are too quick to use force, particularly against African Americans and other minorities.
In 2015, the year of Crosby's encounter with police, 991 people were shot dead by police officers across the United States and in 2016, 963 people were killed by US police.
The incident involving Crosby happened after someone called the police reporting "a black man wearing a hoodie" trying to break into a car with a metal bar and then following him until police officers pulled behind his car near a police station, where he was heading because he grew suspicious of the vehicle that was following him.
Crosby stopped his car in the driveway of a church, and slowly got out facing the officers while holding his hands in the air.
As he began to explain, the officers ordered him to keep his hands up while others screamed at him to get on the ground.
"He turns and, in an instant, five officers sprint toward him. They drive him back several feet, kneeing him to force him to the ground and striking him with open hands to make him comply," the daily added, citing a police spokesman, who later explained the incident.
"Stop resisting," an officer yelled as another stuck Crosby's thigh. "I'm cooperating. I'm cooperating," he replied.
Crosby attends Northwestern and is in the department of civil and environmental engineering, he said. He was just trying to fix his car.
He then asked the officers why he was being handcuffed; they said they have to figure out who the car belongs to. After they determined the car is his, they still detained and charged him with "disobeying officers and resisting arrest," contrary to what the dash-cam clip showed.
According to local press reports, a judge later threw out the charges against Crosby, but the officers were never charged or disciplined. Moreover, the Evanston Police Department has defended their actions.
Crosby then filed a civil lawsuit against Evanston police in 2016.
Meanwhile, Evanston City Councilman Brian Miller, who is running for mayor, has expressed "outrage" over the incident after viewing the video months ago with the rest of the city council, according to the report.
"There's underlying problems in our town that we're not admitting," Miller said. "There's a true desire that people have — they want to address these problems and actually solve them. But we don't want to necessarily admit that we have these problems."
Miller said he hopes the black eye this incident has given his city motivates Evanston police to change their training and discipline policies.
"There's a huge outrage over this in the community already," Miller said. "And I'm glad that it wasn't worse, because it could have been."