North America
Syria
American forces continue to steal Syrian oil in cooperation with US-backed Kurdish forces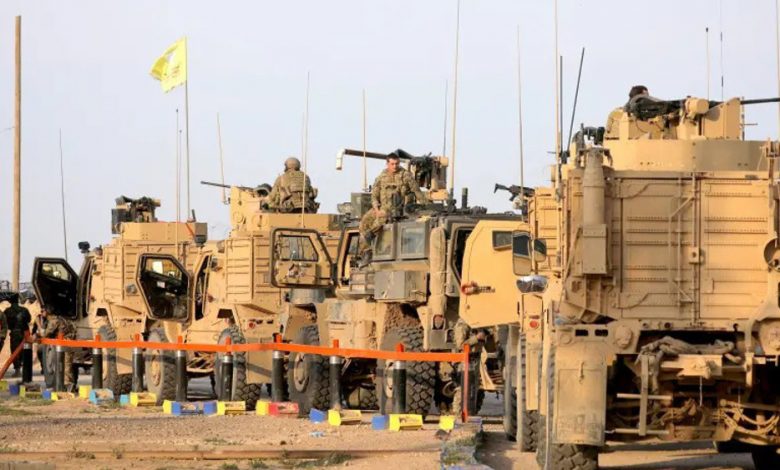 American forces stationed in Syria have sent a new convoy of tanker trucks carrying stolen Syrian oil to northern Iraq.
On Wednesday, Syria's official news agency SANA cited local sources from al-Yarubiya area in the countryside of Hasakah Province as saying that a convoy of 130 tanker trucks loaded with Syrian crude oil was transferred to the Iraqi village of Mahmudiyah, which lies to the south of the illegal border crossing of al-Waleed, on Tuesday.
According to the report, the smuggled oil was stolen from Syrian oilfields by the US forces in cooperation with the so-called Syrian Democratic Forces (SDF).
The stolen oil was transferred through a passage to Mahmudiyah that had been previously opened by the US forces to pave the way for dozens of trucks carrying smuggled goods belonging to the SDF militants to enter the area of al-Jazeera in northeastern Syria via al-Waleed crossing.
The sources further said that a convoy of 46 trucks carrying logistical equipment belonging to the US forces entered the Syrian territory via al-Waleed crossing, hours after the oil was smuggled to Iraq on Tuesday.
The US military regularly smuggles Syrian oil to Iraq, in violation of international law.
Last week, the US forces brought a convoy made up of 111 vehicles loaded with military equipment and tanker trucks carrying stolen oil from Syria to its bases in northern Iraq.
On January 3, a US convoy of 128 vehicles transferred military equipment and Syrian oil into northern Iraq.
The US military has stationed forces and equipment in eastern and northeastern Syria, with the Pentagon claiming that the deployment is aimed at preventing the oilfields in the area from falling into the hands of Daesh terrorists.
Damascus, however, says the unlawful deployment is meant to plunder the country's resources.
Former US president Donald Trump admitted on several occasions that American forces were in Syria for its oil.
Trump said he was keeping some forces there "to secure the oil" following a partial US troop withdrawal from northeast Syria in October 2019.
The US has imposed several sanctions targeting companies that deliver or finance fuel shipments of Syrian oil for Syrian President Bashar al-Assad's government, but the American company involved in the northeast Syria deal with Kurdish forces has reportedly received an exemption from the US Treasury Department's Office of Foreign Assets Control to operate in Syria.