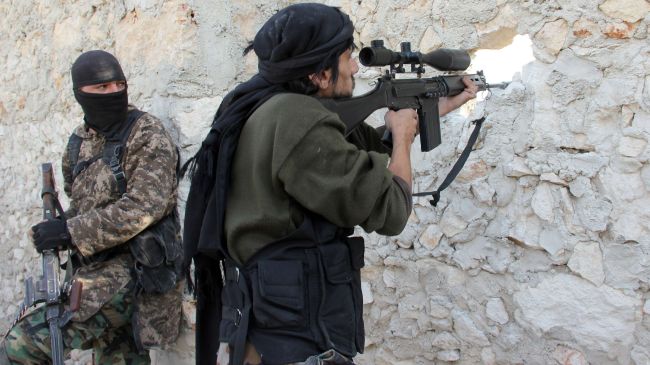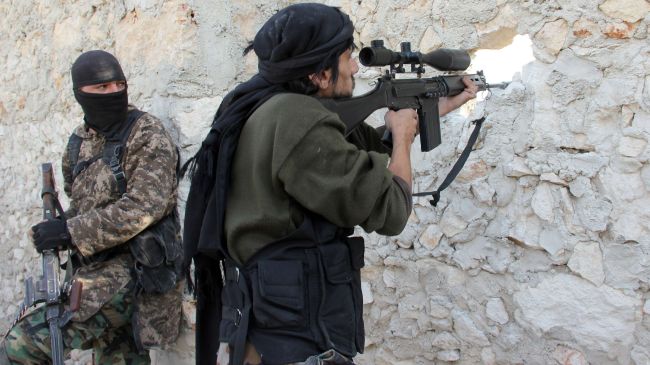 US officials have warned that the American nationals who have joined the militancy inside Syria will pose a security threat to their home country.
Federal officials have said that American militants could become radicalized by al-Qaeda-linked terrorist groups and return to the United States as security threats.
The State Department said that it has no estimates of how many Americans were involved in the nearly three-year-old conflict in the Arab country.
Last month, Senator Thomas Carper confirmed during a Senate homeland security committee hearing that "American citizens as well as Canadian and European nationals have taken up arms in Syria, in Yemen and in Somalia."
"The threat that these individuals could return home to carry out attacks is real and troubling," he warned.
Analysts from an arm of the British defense consultant IHS Jane's and from a nonprofit think tank in London estimate that over 15,000 foreign militants, including Americans, are fighting in Syria.
So far this year, three US residents have been charged with planning to fight alongside the terrorist group al-Nusrah Front in Syria.
In August, outgoing FBI Director Robert Mueller expressed concern about American militants fighting in Syria, specifically "the associations they will make and, secondly, the expertise they will develop, and whether or not they will utilize those associations, utilize that expertise, to undertake an attack on the homeland."
The US and some of its allies, including Saudi Arabia, have openly supported the militancy in Syria.
On Friday, AFP quoted a Western diplomat as saying that the presence of more than a thousand terrorists who have come from Europe to fight in Syria has turned into "a serious concern" for the countries they come from.
More than 100,000 people have been killed since the beginning of the conflict in Syria in March 2011.The prolonged militancy has also forced millions of Syrians to flee their homes.